How To Create Online Training Courses For Overworked Employees
Being overworked has a negative impact on virtually every aspect of your life. This includes professional development. Employees who deal with heavy workloads and lengthy to-do lists are unable to focus on training activities. Thus, they don't reap the full reward of your online training program. Here are 7 top tips to develop and deploy online training for overworked employees.
1. Provide A Microlearning Library For Just-In-Time Online Training
Overworked employees are pressed for time. Every minute they spend in the training room is a minute they could spend catching up on work tasks. For this reason, they require quick and convenient online training resources that focus on their specific needs. A microlearning online library offers them "just-in-time" online training materials they can use round-the-clock. For example, a 2-minute video demo or an interactive task simulation. This gives employees the opportunity to find the information they need right away, which allows them to overcome challenges and avoid stressful situations.
2. Give Employees Control Over Their Personal Learning Path
Being overwhelmed at work can make employees feel helpless, as if their job duties are taking over their lives. However, you can empower overworked employees by giving them control over their own learning. Create personal learning paths that feature clickable online course maps. Employees are able to choose the online training activities, modules, and assessments that they need to bridge the gaps. Best of all, they can build their skills and knowledge base when it's most convenient for them. You should also encourage them to set their own goals and milestones.
3. Create A Positive Online Training Environment
Stress, frustration, and discouragement are just some of the emotions overworked employees must contend with. Fortunately, you have the power to counteract this by creating a positive corporate eLearning environment. Use a conversational tone that makes employees feel welcomed, as well as relatable images and graphics. Opt for a color scheme that puts their mind at ease, such as cooler shades of blue or green. In addition, cultivate an optimistic online training culture that has a strong sense of community. Invite employees to join your social media group, and start a corporate eLearning forum where they can post questions and concerns.
4. Set Realistic Deadlines
Employees don't need the added pressure of tight deadlines. As such, you should offer them a flexible online training schedule and set realistic completion dates. Make sure they have plenty of time to complete the online training activities and modules, and allow them to set the pace. You can also incorporate a progress bar or online training course checklist so that employees are able to track their online training goals. Last, but not least, encourage corporate learners to break long-term goals into more manageable tasks. This gives them the opportunity to add milestones to their personal calendars and tackle one project at a time. For example, they can complete 3 online training modules during the first week in order to master a work-related process.
5. Encourage Employees To Use Project Management Online Tools
Project Management online tools are a must-have for overworked employees. These tools help them stay organized and work remotely with their team. Many Project Management online platforms even have built-in messaging systems, task trackers, and community calendars. They can delegate assignments and share feedback quickly and conveniently. The key is choosing the best Project Management online platform for the job. In addition to Project Management software, there are a variety of productivity apps that might also benefit your overworked corporate learners.
6. Create A Solid Online Support System
Long work hours and professional obligations can make employees feel isolated. They are doing everything in their power to get the job done. But are you giving your staff the online support system they need? Overworked employees always benefit from online forums, social media groups, and other social learning tools. These online platforms allow them to interact with their peers and address common concerns. You can make it even more interactive by hosting regular webinars. Schedule one live event a month and send invites well in advance. Give your employees a general outline of what you'll cover during the webinar so that they can formulate questions. First and foremost, let them know that there are online training resources available to them. For example, microlearning online repositories or online training blogs.
7. Focus On The Essentials
Overworked staff members don't have time for lengthy online training courses. They need to concentrate on the essentials so that they can overcome common challenges and improve performance. This is why it's important to prioritize your online training course content and start with the crucial elements. Remove extraneous images and break text blocks into bullet lists. Create online training infographics and other visual representations to simplify complex topics. In addition, de-clutter your online training course design to prevent cognitive overload and make your online training content more memorable. Ensure that the navigation icons are clearly visible to avoid frustration. The goal is to make it easy for your overworked staff to hone their talents. Employees already have a lot to think about, and a chaotic online training experience will only make matters worse.
These 7 tips can help you create a supportive online training environment for overworked employees. Also, keep in mind that a little audience research goes a long way. Survey your employees to figure out what's overwhelming them, and then use this data to design an effective online training course. Lastly, you might consider getting to the root of the problem so that employees can put more time into their online training. For example, ensuring that every employee is doing their duty and placing the burden on their co-workers.
Overworked employees are looking for simplicity. Read the article 8 Tips To Simplify Online Training Courses to discover how to simplify your online training course for stressed employees and improve their knowledge retention.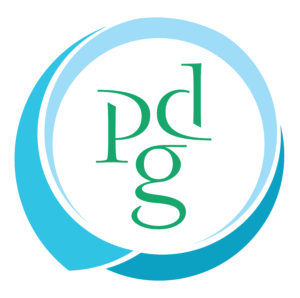 Performance Development Group
We make people better at making their business better.