7 Tips To Find The Right Microlearning Content Provider
One of the downsides of microlearning outsourcing is a lack of control. But this can be avoided if you find an eLearning content provider who understands your industry and its unique training requirements. The ideal microlearning content creator will take the time to research your company's objectives and employee preferences. Instead of diving into the project headfirst without doing their homework. So, how do you know which microlearning training provider is a good match for your organization and its objectives? Where do you even start your search? Here are some top tips to find the right partner for your bite-size eLearning project.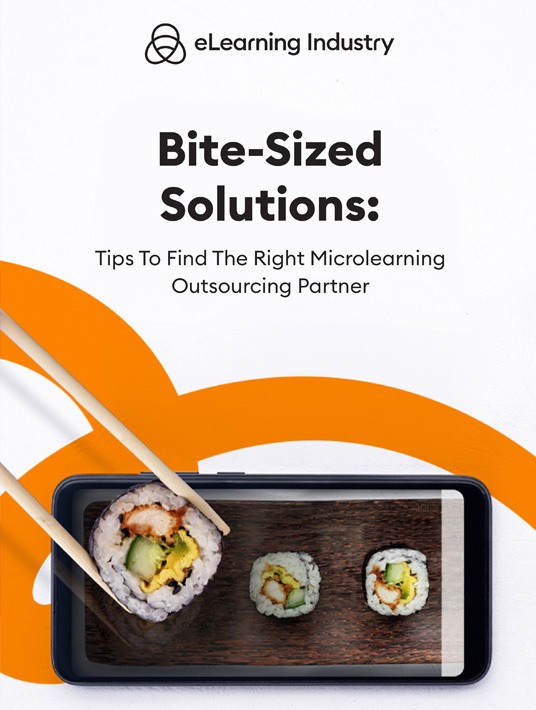 eBook Release
Bite-Sized Solutions: Tips To Find The Right Microlearning Outsourcing Partner
This guide will help you find the best microlearning outsourcing partner for your L&D program, even if you're racing the clock!
1. Look For A Content Provider Who Caters To Your Industry
The eLearning content provider may not know your industry like the back of their hand. But they should at least have some experience in your niche and be willing to do their research. Look for an outsourcing partner who specifically mentions your industry and use case. Either in their directory listings, landing page, or marketing materials. Then follow-up to verify they have the right credentials and niche expertise.
2. Consider Specialization Areas
Does the microlearning content provider specialize in the training topic? The outsourcing partner must be aware of the key ideas and desired outcomes associated with your project. From business development and employee onboarding microlearning training to leadership development and conflict management. For example, you're looking for an eLearning content provider who specializes in performance support. They should know the best delivery methods to facilitate knowledge transfer and how to create engaging JIT training resources.
3. Find A Partner Who Offers The Total Package
Most microlearning content providers offer a limited list of services. This is wise since they don't want to overextend themselves and prefer the "quality over quantity" approach in terms of expertise. However, you should look for a provider who offers other solutions on your list. For instance, you plan to expand your training library in the near future to include interactive real-world resources. So, it may be a good idea to choose a company that offers AR and VR microlearning training development.
4. Ask For References And/Or Work Samples
Don't hesitate to ask the eLearning content provider for samples of past work or even references from satisfied clients. Another way to determine if they have a track record is to look on social media. Ask around to see if anyone's worked with them before and if they lived up to expectations. There may already be an ongoing discussion about the provider if they've been around for years. For instance, there's a message thread in discussion groups or social media groups regarding their quality of work or responsiveness.
5. Set Up A Meeting To Evaluate Their Workflow
The thing about outsourcing is that you can never tell if their team will mesh with yours. Do they have a similar approach to development? Will their work practices align with yours? These are all issues to address when choosing the right microlearning content provider for your project. Set up a meeting to discuss their workflow and best practices. Video conferencing tools allow you to reach out and connect with them on a personal level. Instead of just relying on emails. In fact, you may want to get the whole team involved so they can ask questions and help you make the best choice. Especially if there are certain tasks that require collaboration between your L&D team and the outsourcing partner.
6. See What Others Have To Say About Their Customer Service
You can tell a lot about eLearning content providers based on how they've treated clients in the past. Whether they went that extra mile to calm their worries and incorporate branding. Or if they did the bare minimum and never followed up after delivery. So, see what others have to say about the CX, support, and overall service. Reviews are a great place to start. Just make certain the review site is credible and non-bias. So that you don't have to worry about paid testimonials swaying your decision. Their opinions should also be paired with ratings for key criteria. Such as achieved results, communication, responsiveness, and value for money. They may provide stellar quality work, but they take a week to respond to your emails. Which might make you uneasy during the development process if you're already concerned about giving up control.
7. Use An Online Directory To Cast The Net Wide
An online directory offers a comprehensive overview of the content provider and their services. You don't have to spend hours searching the web for reliable companies. Since the directory has all the leading vendors in one location. It also features ratings, reviews, and company details. As well as contact info so you can request an estimate or set up a meeting. The trick is to look for a directory with a history. One that's been around for some time and is backed by a trusted source. And is free of paid testimonials and sponsored reviews that mispresent the content provider and their offerings.
Conclusion
There are many eLearning content providers who specialize in microlearning development. But only a handful check every box on your list. The company you choose should be ready and willing to show references and meet with you to discuss the project scope. They must also have a proven track record, in the form of high ratings and positive reviews. Above all else, ensure that they know your industry's unique challenges and L&D considerations. Or are at least adept researchers who can fill in the gaps beforehand.
Our free online directory features the leading microlearning content providers in your niche. Best of all, you can narrow search results based on industry, specialization area, and solutions to speed up the selection process.
Download our eBook Bite-Sized Solutions: Tips To Find The Right Microlearning Outsourcing Partner to find the ideal microlearning content provider for your organization.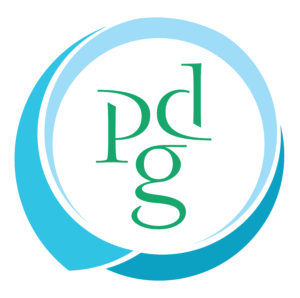 Performance Development Group
We make people better at making their business better.