Highly Successful eLearning Freelancers Top Habits
eLearning freelancing requires commitment, dedication, and mental focus, especially if you want to make it a long-term eLearning career.  It also involves its fair share of second guessing. Am I pricing my eLearning services properly? Are my marketing strategies really effective? Should I be taking a different approach when I submit my proposals? It's difficult to know whether you're on the right track or need to change your eLearning course. Thankfully, there are 5 habits that you can develop in order to take some guesswork out of the process and improve your chances of success. Highly successful eLearning freelancers know how to:
Keep in mind that Rome wasn't built in a day, and that these habits can take time to hone. However, focusing on your eLearning professional growth and devoting just a fraction of your day to the endeavor can yield amazing results. So, identify your strengths and areas of improvement so that you can create a development plan that works best for you.
If, as an eLearning freelancer, you believe that there just aren't enough hours in the work day, read this article 8 Ways Busy eLearning Professionals Can Improve Their Time Management Skills to learn how you can improve your eLearning time management skills.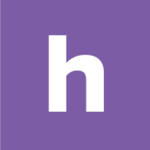 Homebase
Make work easier. Running a small business has never been harder. Homebase helps with free tools to track time and manage your team.