Mystery Shopping For Impact And Reach
A mystery shop can be an extremely useful tool and a strategic method of changing behavior and reaching more people. Since it was first employed in the 1940s to analyze employee integrity, mystery shopping has evolved to become a research tool used by organizations and companies to understand the brand sentiment and rate the customer experience by understanding the customer-sales associate interaction.
The very nature of mystery shopping is to underscore service and behavior that needs improvement. It has been a way for management to assess staff attitudes and performance when dealing with customers interested in specific products or with clients who seek information and specific services from an organization.
Use Mystery Shops To Drive Measurable Changes
Mystery shops involve an unidentified "shopper" targeted with collecting specific information about products, services, attitudes, and more. Mystery shoppers do not identify themselves, and they typically submit written reports to company management rather than individual employees.
Because the mystery shopper remains anonymous, the actual encounter between customer and sales associate is not often viewed as a teachable moment. However, it doesn't have to be that way.
According to Kellie Womack, founder of Creative Data Strategy, LLC., a boutique data-based business that delivers meaningful strategies and content to drive measurable behavioral changes, taking some "mystery" out of the mystery shop can boost sales, increase engagement, and direct and improve sales behavior.
Womack maintains that by unmasking a mystery shop, sales teams can:
Practice unified behaviors
Address common and foreseeable questions or objections
Focus on sales goals
Communicate critical product information to customers
Boost brand recognition
Demonstrate products
Realize targeted performance goals
Altering The Focus Of Mystery Shops
The Intel® Retail Edge Program embraced the mystery shop when we realized that our learning program wasn't producing the desired behavioral impact and we weren't reaching as many in-store sales associates as we wanted. We needed a vehicle to address these two issues.
Our team decided to implement a promotional Mystery Shop Program (MSP) to address behavior change and reach the greatest number of sales associates in each store. Boy, did it work.
Making the mystery shop a part of our learning/training competitions, entire stores wanted to get involved in bringing everyone on their team together and work toward a common goal. With this re-envisioned mystery shop as part of our promotions and campaigns, we have successfully pivoted the experience to focus on effective sales and service strategies and improve our training efforts.
We have taken the emphasis off individual performance, instead choosing to concentrate on team efforts by adding the concept of training for mystery shops to our eLearning initiatives. It has proved extremely effective, and mystery shops are now a core concept that we employ to boost retail sales and brand advocacy and increase engagement and improve behavioral competency.
Womack points out that it takes a bit more planning and coordination to use the mystery shopping experience in this way. Still, it pays dividends in terms of the effectiveness of promotions and the value of better performance in retail stores. You realize measurable results in sales numbers, and that makes the additional effort worthwhile.
Getting The Necessary Buy-In
This shift in the way mystery shops are conducted requires buy-in from all parties. Because it's innovative, it also requires coordination and ongoing assessment. This is key to its success, adds Womack.
Based on a mystery shopping evaluation, when we find that salespeople undersell, fail to demonstrate the advantages of a product, or neglect to explain product features fully, we then advise assessing in-house training efforts to see how they can be improved.
Retailers can successfully use mystery shops to galvanize sales efforts in stores, promote specific products, and get everyone on board with a new or redirected sales campaign. That's an important point: the team effort draws more attention to the actual promotion, and it becomes the team experience that boosts overall performance without any sense of individual failure.
A Blueprint For Success With Mystery Shops
Traditional mystery shops are scheduled without any warning—or preparation—for the sales associates to be evaluated. Because there is no expectation of a performance review, there is no opportunity to train or prepare for the experience.
Too often, for one reason or another, failure or below-par performance can be the result.
Womack advises using the mystery shop as a "final exam" for your coordinated training efforts. By doing so, you have the opportunity to address key performance issues. Tailor your training to the objectives you wish to achieve, such as successfully launching a new product or increasing brand awareness.
Womack points out there are specific drivers for every promotional effort. Using Intel as an example, the focus might be on particular desktops or laptops with Intel® processors. The training around these products can be feature-based or behavior-based.
Mystery shops help us build our brand and better assist sales associates in understanding unique product features and benefits and translating these to their customers. The outcome is more sales and better customer experiences.
Unmasking The Mystery Shop
In advance, we work with mystery shoppers to develop a process and a script that can be used to direct the experience. We let them know the specific language that we want to encourage or actual hands-on demonstrations that we want sales associates to deliver, but we do not lead them to ask for those things.
The mystery shop process might look like this:
Enter store
Trained, professional mystery shoppers visit assigned stores and pose as typical consumers interested in purchasing a computer.
Browse
Mystery shoppers begin browsing the computer aisles and wait for assistance from sales associates. Mystery shoppers use this time to observe brand product materials available in-store and on computer aisles.
Engage
Using a memorized script, mystery shoppers conduct conversations with retail sales associates, touching on specific points of interest for the brand. Mystery shoppers assume various shopping personas, which signify different needs, thereby prompting sales associates for different types of information.
Record data
Once the salesfloor interaction is complete, mystery shoppers record critical points of the conversations into an online questionnaire form. This data is then tabulated and analyzed.
We demystify parts of our mystery shops by sharing information beforehand with sales associates in partner retail stores. This can include:
General time frames for the mystery shop;
Information we want customers to hear from them related to the objectives and KPIs of the mystery shop; and,
Scoring elements, such as recommending our brand, recommending a premium computer solution from our brand partners, etc.
However, the shopper remains a mystery. The associate will not recognize the mystery shopper during the real interaction on the salesfloor.
Analyzing The Feedback From A Mystery Shop
About three months before a training or learning campaign, conduct a pre-training assessment to establish a baseline. Having this baseline will give you a clear view of your campaign's success once you get the mystery shop results.
Mystery shop data can be sliced and diced in many ways. Womack explains there are 3 ways data typically gets analyzed in a retail mystery shop.
Key scoring element
How well did sales associates perform against the stated mystery shop objectives and KPIs?
Corporate initiatives
How well did sales associates perform to overall corporate initiatives and standards?
Impact of other corporate programs
How well did sales associates perform when their stores included other corporate programs such as specialized promoter teams or higher-end brand merchandising and marketing?
If you have an industry partner who joins you in a learning campaign, you will have another data set to measure the positive attitude toward their brand. Be sure to involve that partner at the outset, giving them a heads up on the mystery shop schedule and outlining your broader objectives that include them.
Get The Data You Need To Improve eLearning Initiatives
Skeptics of mystery shops often associate them with dated designs that tend to be one-dimensional and provide little when it comes to quantitative data. When designed and implemented correctly, today's mystery shop is an effective and strategic tool you can use to help change behavior and reach more people.
The mystery shop is an integral part of the Intel® Retail Edge Program. The data is used to refine our processes and update our training efforts and has only resulted in improved results for us, our retailers, and most of all, the customer.
In conjunction with our ongoing training efforts, our Mystery Shop Program represents innovation at its best and is a valuable resource in our eLearning initiatives. Have you used mystery shopping in your eLearning program? If so, I'd love to hear more about how it impacted your overall training and learning efforts.
Notices and Disclaimers
© Intel Corporation. Intel, the Intel logo, and other Intel marks are trademarks of Intel Corporation or its subsidiaries. Other names and brands may be claimed as the property of others.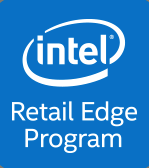 Intel® Retail Edge Program
We are a brand advocacy and eLearning program for retail sales associates designed to drive engagement during key selling seasons. Over 500,000 associates from major electronic retailers have completed over 20 million training modules to date.