Tried And Tested: How LRS Implementation Helps Organizations Achieve Performance Goals And Objectives
How can an LRS help organizations improve productivity and achieve performance goals and objectives? Villeroy & Boch (V&B) is the world's leading ceramics provider, employing 8,000 people worldwide. A 270-year-old family business, V&B has retained its innovative and design-led values, which have now become part of its DNA and ensured its continued evolution over more than two centuries. A strategic requirement to develop a new digital learning capability that would increase sales effectiveness within the company's tableware division led to a partnership with Curatr (now part of the Stream LXP following the acquisition by Learning Pool). From onboarding new starters to providing ongoing product sales training, this was business-critical for the division.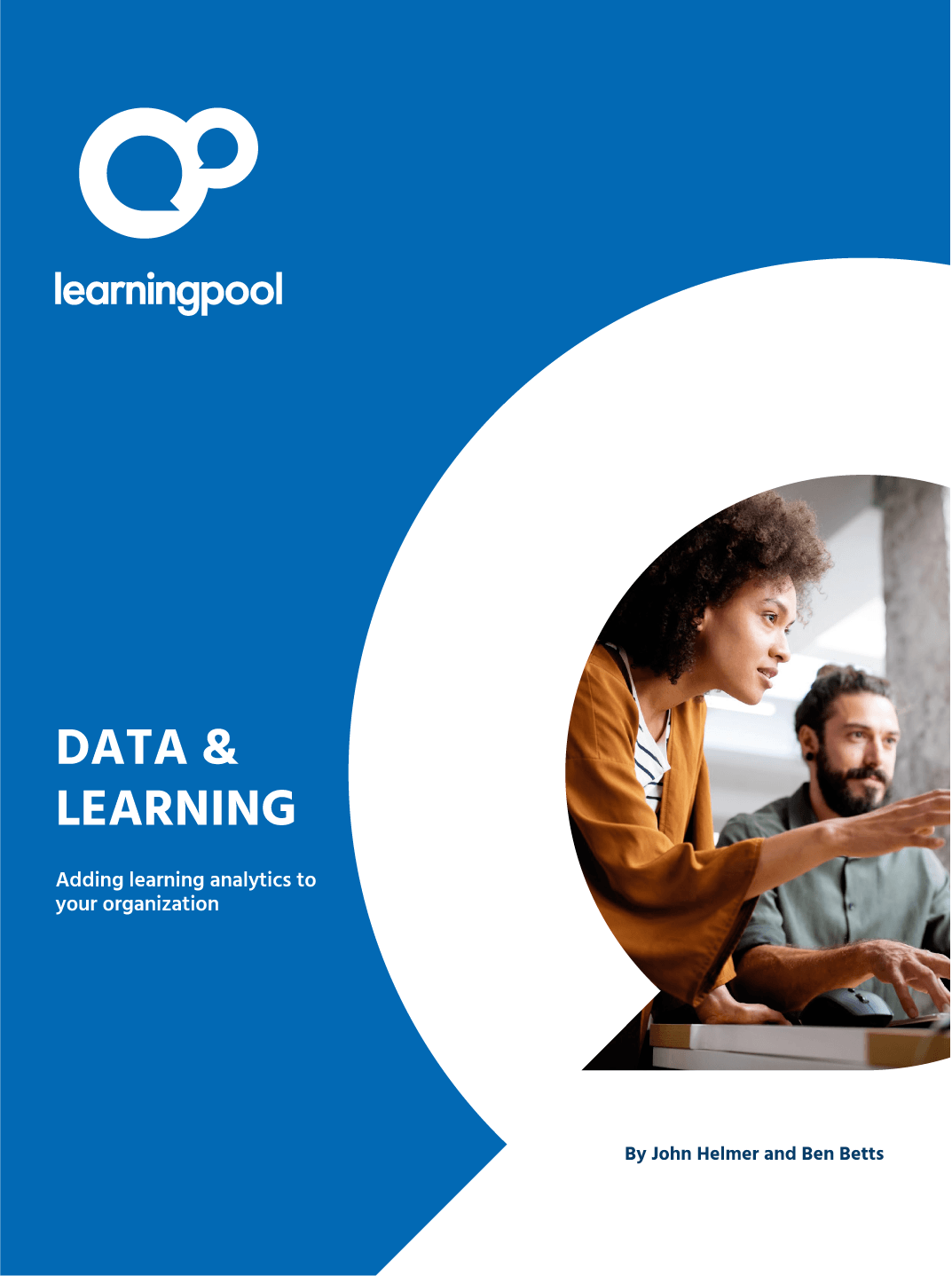 eBook Release
Data And Learning: Adding Learning Analytics To Your Organization
Discover how data and learning analytics can help your organization overcome its biggest challenges cost-effectively.
A Prime Performance Goals And Objectives Example
From a learning analytics point of view, there were two fortuitous aspects of this project that make it a great case study to look at:
The project had clear, agreed business objectives right from the start against which the project's success would be evaluated. For perspective, analysts Fosway Group say only 15% of orgs even attempt to measure impact.
In the pilot phase, circumstances made it possible to run an A/B test. To summarize, two groups of learners are given different types of digital learning. As a result, they had the opportunity to trial whether the business responded better to eLearning-only or a more blended approach.
The Pilot
Results from the pilot showed that both approaches delivered a sales uptick. However, the blended approach did best, by a significant margin, on both transaction value and conversion rate.
"eLearning-only" stores increased ATV by 1% and conversion by +0.55%
"Blended" stores increased ATV by 6% and conversion by +1.17%
The monetary value of these increases was worth around €2.5 million, which was a significant boost to V&B's bottom line.
The data confirmed, in hard currency terms, the team's initial feeling that a 'traditional' eLearning-courses-plus-LMS route was not for them. It also suggests that their needed a range of tailored content types and opportunities for staff to collaborate and share their knowledge.
The pilot also validated the choice of an LXP-style platform as opposed to a traditional LMS. This made it entirely logical to use xAPI and an LRS (Learning Locker in this case). This would allow them to gather the data from multiple content types, interactions, and performance data sources for analysis.
It is worth pointing out that a traditional eLearning/LMS route reliant on SCORM data would not have been up to the data analytics requirements of this initiative. This is due to the fact that it has a very limited focus on course completions and test scores.
The Blend
The blended learning approach now rolled out to more than 4,000 staff worldwide combined online social learning, face-to-face workshops, webinars, monthly newsletters, short films, role play, and simulating real-life sales situations. In short, data from the entire blended learning experience was tracked using xAPI. This learning activity was correlated within the Learning Locker LRS against store performance data held in SAP to measure customer conversion and average transaction value (ATV).
More recently, learner data has also been used, via the LRS, to power adaptive and personalised nudges.
Performance Goals And Objectives Results
The superior tracking with xAPI built into the program has allowed V&B to pinpoint the impact of its L&D initiatives, e.g.:
ATV of +32% from rollout of upselling training to the USA & UK
Product knowledge training in Japan saw a sales uplift of +19% in a particular product category
Sales up +15% in Iberia
V&B does not only use sales data to assess the impact of training. As a matter of fact, a key objective of the program was focusing on retail sales development. The aim was to turn both staff and customers into brand ambassadors. In order to give a reliable means by which to measure this performance goal, V&B uses external mystery shoppers to assess the impact of retail staff as brand ambassadors. There was also an improvement from 62% to 75% in a specific behavior tracked through these reports.
Lessons Learned
This program shows a number of ways in which learning analytics can help you meet performance goals and objectives:
Validating the initial approach and choice of platform through a pilot that closely tracks hard-measure outcomes in an A/B split test
Tracking activity and results after a global rollout, bringing together data both quantitative and qualitative from multiple data sources, territories, and content/interaction types to allow analysis, fine-tuning of the program and further decision-making
Finally, harnessing data to power personalized content recommendations and adaptive learning
Conclusion
In An Innovation Profile Report On The Program, Analysts Fosway Group Sums Everything Up: 
"In our ongoing research, Fosway analysts consistently hear about L&D departments being challenged on what they are achieving; and learner engagement stats or 'happy sheets' are frankly, not enough. There is a need to assess the business impact of what learning delivers to an organization. So, it is a refreshing change to find an organization like Villeroy & Boch doing this and doing it well. Its focus on key business metrics and where learning could add value right from the outset make a difference here …
"... Sales might be a simpler metric to track than others, but the principle of understanding the drivers behind why a learning initiative matters, and what potential difference it should make to people's performance, is one that can be applied to any L&D team in any type of organization …
"… working alongside your chosen vendor and challenging them to supply the data you need to analyse the impact of your learning is becoming more and more important to the long-term success – and possibly even the survival  – of L&D."
Want to learn more about L&D metrics and how they can help you alleviate your biggest business pain points? Download the eBook Data And Learning: Adding Learning Analytics To Your Organization. It has all the essential info you need, from choosing the right evaluation method to avoid the most common pitfalls. Last but not least, join the webinar to learn how to leverage analytics for continual business growth.