Remaining Active While Working From Home
The mind is a muscle. You need to train it every day to keep it fit and stay productive. A little bit of creativity also helps alleviate boredom and boost your processing power. Working remotely means venturing out of your professional comfort zone and adapting your practices and processes to minimize the impact on your company's profit margins while, simultaneously, dealing with the emotional and psychological stressors of quarantine. Even in the best of times—post-lockdown—working from home can be problematic. How do you get your daily dose of social contact? Is there a way to keep your mental synapses sharp and eliminate external distractions? Here are 7 ways to stay creative while working remotely in self-isolation.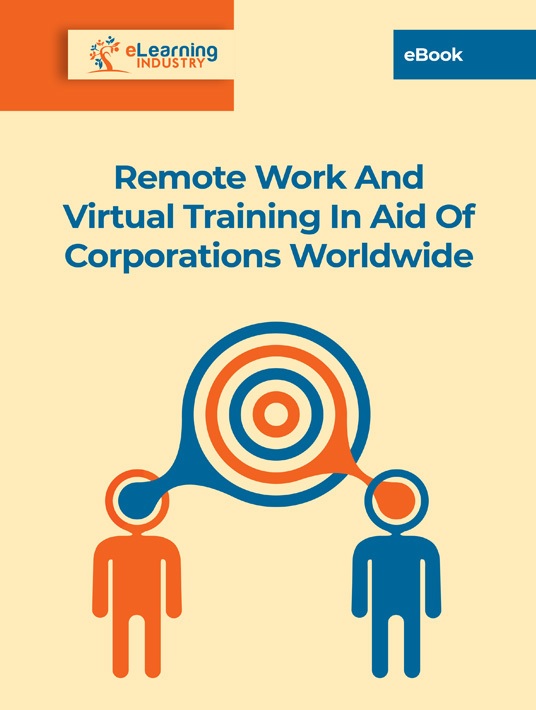 eBook Release
Remote Work And Virtual Training In Aid Of Corporations Worldwide
Launch a virtual training strategy for your newly remote workforce.
1. Gather Inspiration From Online Articles And Guides
One of the most effective ways to keep your brain busy and broaden your knowledge is to tap into online resources such as eBooks, guides, and articles that explore new niches. The key is to venture—slightly—out of your comfort zone to overcome boredom and become creative. For example, you've always wanted to learn about new technologies that tie into your job duties or skills that are usually associated with another department (e.g., the fine art of persuasion). You can also use online articles as a springboard to spark your imagination. Particularly, those that feature checklists or resource recommendations like the "top online classes for customer service training" or "tips to build your interpersonal skills."
2. Become A Guest Blogger
Giving back is another great way to stay creative while working remotely. You can share your niche expertise with readers and establish yourself as an expert in the process. The first step is identifying your strengths. Which talents are you known for? Can your years of industry experience benefit others in the field? Then find a reputable platform to publish your content. They should have guidelines to consider when writing the article such as the format and subject matter.
3. Launch A Blog Based On Personal Expertise
You can also start your own virtual training blog to build a loyal readership and add a personal touch. For example, many blogging platforms are customizable. You choose the eLearning template and add widgets to make it your own. That said, it's still wise to publish on a third-party platform to generate more traffic to your site. For instance, include backlinks to your blog so that people know where to find more targeted online training info.
4. Turn Talents Into Peer Coaching Opportunities
Launch a peer coaching group to share your insights with remote coworkers. This may be in the form a closed social media group, discussion board or weekly live events. Field questions from the virtual crowd to identify hidden gaps. Then post pointers to broaden their knowledge. You can also provide one-on-one mentoring sessions to tackle individual areas for improvement. The goal is to develop a peer coaching network so that everyone can give/receive guidance based on their areas of expertise. You might help coworkers develop their communication skills. In turn, they help you broaden your product knowledge.
5. Host Live Events With Guest Speakers
Schedule live employee online training events that feature guest speakers and engaging presentations. You can also host your own webinars or workshops to impart your own tips and tricks. Web conferencing tools allow you to create a community calendar, send email invites, and record the live session. There should also be a built-in whiteboard and instant messaging features to enrich the online training experience. Try to create an event schedule so attendees can plan ahead. For instance, next week they can tune in for the "COI compliance refresher" webinar. Ask them to send questions in advance and develop a list of follow-up tools they can explore on their own.
6. Enroll In Skill-Based Online Training Courses
Sign up for online training courses to upskill or bridge current gaps. This offers a more structured training curriculum you can complete at your own pace. This is ideal for work-at-home situations since there are other personal factors to consider such as external distractions, family commitments, etc. Bonus points for skill-based virtual training courses that offer certificates. You can prove that you've completed all the necessary modules/activities when it's time for your next promotion.
7. Watch Webinars To Stretch Your Professional Comfort Zone
There's no shortage of online webinars—paid and free—that explore fresh concepts, training topics, or trends. They help you stay creative and question your own limits. For example, you've always believed that your sales skills were lacking which shaped your entire career trajectory. Webinars encourage you to reflect on your performance and identify hidden talents. To rethink your skillsets and evaluate your cognition from a different perspective. This opens a world of professional possibilities you never even considered. These videos are also beneficial for knowledge reinforcement to strengthen your mental schema. If you can't find the topics you're looking for, maybe it's time to produce your own webinar.
Employees who work remotely can use these tips to hone skills and stay creative. But managers, online instructors, and L&D developers can also incorporate them into their online training strategy. For example, they can curate a list of go-to online training resources for their team. The key is to maintain motivation and not let the change of scenery affect your professional growth. Working from home doesn't mean hitting the "pause" button on employee development. It's simply a matter of adapting your online training strategy to use resources that are available online and setting your own skill-building schedule.
Organizations are in need of innovative solutions in order to overcome the challenges of remote working and retain the high quality of their L&D program. The eBook Remote Work And Virtual Training In Aid Of Corporations Worldwide provides insightful tips and secrets on how virtual training can help you keep your team engaged and still achieve your business objectives. Find out how investing in virtual training solutions can eliminate the stress and facilitate the transition to working remotely.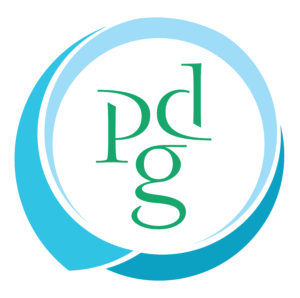 Performance Development Group
We make people better at making their business better.