18 YouTube Videos on How Educators can use Twitter in Classroom
Twitter for Teachers, Teaching with Twitter, Twitter for Educators, Using Twitter in the Classroom are some the titles of the following videos that will answer the most of your questions on How to Use Twitter in Education.
You may also find useful the following articles about Social Learning:
Enjoy the 18 YouTube videos on how educators can use Twitter in Classroom!
1) To Tweet Or Not To Tweet
A lot of people use Twitter, obviously, but how is micro-blogging interesting for a teacher or education personnel in general? I think it's an amazing tool for professional development and so do quite a few very interesting pedagogues from all over the world. In this 5 minutes-or-so video, Marc-André Lalande explain some of the advantages of using Twitter in such a context.
2) Twitter for Teachers
An introduction to how Twitter can help teachers with their professional development
3) Teaching with Twitter
Using Twitter for Teaching, Learning and Professional Development in Higher Education.
4) Twitter For Educators
Twitter for educators provides good logic on why educators should use Twitter and how it can help them form a community, share resources, and meet people worldwide.
6) Teachers need Twitter
Why teachers need to Twitter. A brief video explaining how useful Twitter is for keeping current in technologies, pedagogy, and creativity.
7) Twitter for Teachers
There is a growing group of educators who are Tweeting about teaching in today's world. Imagine a teacher's lounge where you get to hand pick the teachers -- because they inspire you, challenge you, make you think, and are always available to push your thinking or to provide a needed resource.. Educators on Twitter share articles, blog links, research and engage in ongoing conversations that help us learn, grow and be better teachers.
8) Twitter-Using Teachers
Prof. Angie Wassenmiller, director of instructional technology and e-learning at Concordia, talks about personal learning networks (PLN) why teachers should thinking about using Twitter.
9) Teacher Tips: Using Twitter in the Classroom
Your students, parents, and colleagues can follow what's happening in your class on their cell phones by connecting to you via twitter
10) How to use Twitter for the K-12 classroom
Learn how to use Twitter in the K-12 classroom for any subject, in 5 minutes or less.
11) Twitter for PE Teachers
In this video I show PE Teachers how to join in with the amazing discussion and resource sharing that is Twitter and the #pegeeks
12) Twitter Search in Plain English
How Twitter Search creates new opportunities for business feedback, tracking news in real time and discovering trends.
13) Using Twitter to Build a PLN - How Twitter Inspired One SDW Teacher
Twitter is just one tool that can be used to build a PLN. Listen to Waukesha West Social Studies Teacher Dale Van Keuren talk about his experience with Twitter, specifically how it has refreshed, informed, and invigorated his teaching practice.
14) Academic Excellence in 140 Characters
This is a video created by one of Rey Junco's students to summarize the research we conducted on the effects of Twitter on student engagement and grades.
15) Twitter in the Classroom on CNN
I started using Twitter in the classroom and instantly saw the kids take to it. New technology, a new model.
16) Twitter in the classroom?
High schoolers at Roosevelt High School in Minneapolis, Minn. are being engaged in the classroom in a whole new way. By using social media tools and giving them access to the Internet, students are able to learn in different ways. Having discussions about their English class online has increased their level of attention and engagement in their studies.
17) Twitter Tour For Teachers
If you're a teacher who's brand new to social media and not sure where to start, let me take you on a tour of Twitter and show you one of the easiest ways to connect with others in the profession.
18) 4 Great Twitter Applications for Teachers Using Twitter In The Classroom
These tools offer free functionality that extend and enhance the possibilities for instructional uses of Twitter. Teachers are finding new ways to use Twitter to engage their students, build stronger academic and professional relationships, and to share information in a richer learning environment, and they are using tools like these to bring more fun and functionality to the process.
You may also find useful the following articles: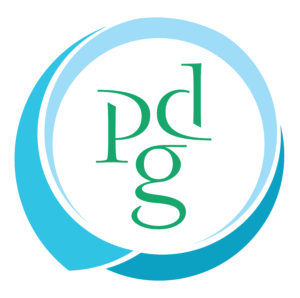 Performance Development Group
We make people better at making their business better.