8 Steps To Submit Your eLearning Event
The invites are sent. The venue is booked. And all of your guest speakers are ready to present. But there's just one thing that's missing… RSVPs. You need a packed house to turn a profit, and your attendance list is coming up a bit short. Fortunately, you still have the opportunity to make your eLearning event a big hit. Here is an 8-step guide to submit your eLearning event.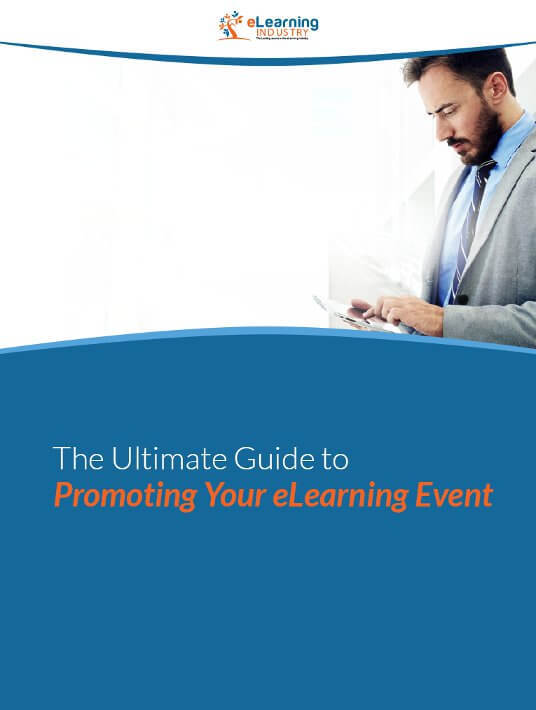 eBook Release
The Ultimate Guide to Promoting Your eLearning Event
Download our free eBook and start promoting your eLearning Events.
Step 1: Plan Ahead
Timing is key when you're submitting an eLearning event, especially if you're hosting your function at physical location. You need to give your attendees enough time to book their flights, arrange accommodations, and rearrange their schedules. This usually takes weeks, if not months, to plan. On the other hand, a virtual eLearning event requires less notice. Attendees don't need to travel to a destination and it's easier to make room in their agendas. Plan ahead and promote your eLearning event as soon as possible. But not so early that everyone forgets about it by the time it arrives. Readers may click away from the announcement if it's too far in the future. They tell themselves that they'll have an opportunity to RSVP in the upcoming months. Unfortunately, life usually gets in the way and your function slips their mind.
Step 2: Proofread Your eLearning Event
The eLearning Industry does not proofread or revise eLearning events before publication. Therefore, you must edit your eLearning event announcement before submitting it to the site. Look for common grammar and spelling mistakes, and fact-check your content. Obtain written consent for quotes and cite sources if you're using stats or facts. Have someone else proofread your eLearning event beforehand to catch any mistakes that slipped by.
Step 3: Incorporate SEO And Multimedia
A well-written eLearning event can increase attendance and improve your marketing ROI. However, it also has the power to drive traffic to your site and enhance your social media presence. To achieve these benefits, you must incorporate relevant links and targeted keywords. In addition, integrate multimedia to make it more engaging and memorable. For example, promo videos that feature clips from past eLearning events or images of your guest speakers. Here are 3 useful tips to improve the SEO of your eLearning event:
a. Do Your Keyword Research
Use the Google keyword tool to find the best words and phrases. Opt for keywords that have low-to-medium competitiveness. High competition means that the word is saturated and you may get lost in the crowd.
b. Use SEO Tactics In Moderation
Avoid overstuffing your eLearning event with links and keywords. Only include 1 keyword for every 100 words, and 2 to 3 links per announcement. Search engines may flag your content if it's perceived as Black Hat SEO.
c. Keep It Natural
We've all encountered online content that sounded robotic or unnatural. The writer focused on keyword integration instead of readability. However, it's important to keep your content organic so that readers connect with it on a personal level. They are more likely to visit your site or social media page if they know you are a human being who respects their time.
Step 4: Review Submission Guidelines
Different event marketing services have different recommendations and guidelines. Some may prohibit certain topics while others need advanced notice. As such, you should review the requirements before submitting your eLearning event announcement. You can view the Editorial and Submission Policy Guidelines for all eLearning Industry submissions, which includes eLearning events and press releases. This can help to ensure that your eLearning event gets approved as soon as possible.
Step 5: Choose An eLearning Event Marketing Package
The eLearning Industry offers a variety of eLearning event marketing packages. This makes it easy to find the services that meet your needs and your budget. All of the eLearning Industry packages include:
Complete tracking of KPIs to monitor marketing effectiveness
Promotion on all of the eLearning Industry's network websites
Exposure to over 500,000 readers a month
Email notifications to 90,000 subscribers
Free social media promotion & Google ad promotion
Step 6: Select Your eLearning Event Category
You should determine the best category for your function before submitting your eLearning Event. The eLearning Industry can help you promote the following types of eLearning event:
If your eLearning event isn't listed above, your function may still qualify. Contact the marketing team to see how the eLearning Industry can help promote your upcoming function.
Step 7: Verify Your Contact Information
There are two important factors to keep in mind in regards to your contact details. Firstly, you must double check all of your contact links to make sure they're active. You don't want an interested reader clicking your eLearning event page, only to realize it's a dead link. This also ensures that attendees can get in touch with you quickly and conveniently. For example, to ask a question that is preventing them from signing up. Another consideration is availability. Your "go-to" contact may be out of town when the eLearning event is published. As a result, any emails or phone calls will be left unanswered until they return. This doesn't reflect well on your organization and could cost you RSVPs.
Step 8: Submit Your eLearning Event
You can submit your eLearning event when it's ready for publication. Before you hit that "send" button, make sure that the formatting is correct and that all of your hyperlinks are still active. Compress large multimedia files before attaching them and proofread it one last time to ensure that your eLearning event meets all the requirements.
Follow these 8 steps to submit your eLearning event today and make the most of your marketing budget. Your eLearning event announcement will also be featured in the eLearning Industry's weekly email newsletter, which has over 90,000 subscribers.
Do you want to track the effectiveness of your eLearning event marketing strategy? Visit our Event Marketing Services and we will highlight your eLearning event in our weekly email newsletter to help you make it a success.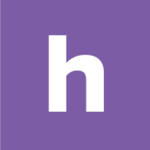 Homebase
Make work easier. Running a small business has never been harder. Homebase helps with free tools to track time and manage your team.