Keeping A Lead Nurturing Strategy Successful In The Long Run
If you take anything from this eBook, it should be that there is no one-size-fits-all formula for great lead nurturing [1]. Your leads will be different, which means you'll form connections and relationships with them differently.
If one thing is true in all lead nurturing efforts, it's that taking an omnichannel approach is your best bet because different leads spend most of their time on different channels. For this alone, you want them to be able to interact with you through email, blog posts, and social media.
Not only does this offer you more touchpoints to engage with your eLearning prospects, but it also lets you show them that you know who they are and what they need. That you listen closely to their needs, and that you tailor your marketing efforts based on that.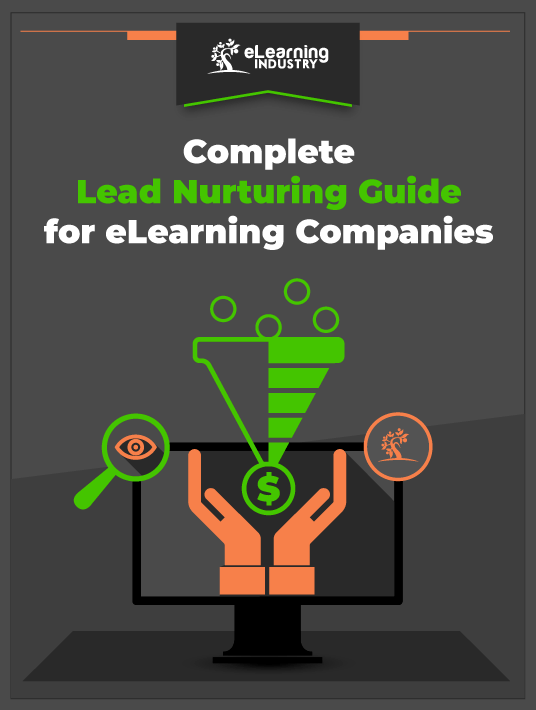 eBook Release
How To Ace Your Lead Nurturing Campaign In The eLearning Niche
Without lead nurturing, you miss conversion opportunities. Our experts share valuable insights into how to guide prospects down the funnel. We've got the know-how and we're happy to share our tips with you! Ready to turn prospects into qualified leads?
Tie Your Analytics To Your Marketing Goals
We've talked about the important role analytics play in personalizing your lead nurturing efforts. But there is one more point to make on the topic: Tie your measurements to your goals [2]. Even if you know all of the great analytics tools and tactics, you need to also know how what you're analyzing connects to the overall goals you're trying to achieve.
For example, if you're trying to get more people to opt in and subscribe to your emails, you should measure the growth of your lead database throughout your lead nurturing campaign. Ensuring that you track your progress in a way that directly relates to your goals in lead nurturing will strengthen your campaigns and lead you to success.
Key Strategies For Long-Term Lead Nurturing Success In eLearning
Keeping in mind that your lead nurturing campaigns should be goal-oriented and promoted on a variety of channels, implement these best practices to get ready to launch and sustain well into the future:
1. Keep Your Promises
Make sure you can actually deliver what you promise to your leads. If you "over promise" just to convert them into customers and then don't fulfill that promise, you'll lose credibility and trust. The above will cause you more damage in the long run. Start with reasonable assurances, and keep those promises every time.
Communicate to your leads that you'll meet their needs in specific, realistic ways. You'll show them that you're working for their good and not your own when you can show that honesty is the foundation you're building your message on.
2. Take Your Time On The Road To Success
Even if you're making every effort to not let any leads fall through the cracks, it's important to accept that you won't make a sale during every interaction. Also note that strategic, high-quality lead nurturing takes time.
Focus on progress instead of having a 100% conversion rate. By slowing down enough to think this way, you'll put yourself in a position to watch what's working in your lead nurturing efforts and what isn't. Cultivating your lead nurturing over time by analyzing results and refining your messages, however, is 100% achievable and should always be your approach.
Get Our Media Kit To Learn How You Can Benefit From Our Unique Content Marketing Solutions
Discover how we help eLearning brands build awareness, boost website traffic, and generate targeted leads. Ready to get into content marketing?
3. Use Every Interaction To Move Toward A Sale
Dedicate yourself to your lead nurturing efforts consistently and from the very beginning, not just when you want to close a sale. Leads can tell when you're only trying to move them toward a purchase. Making your nurturing campaigns about truly building relationships with them will translate as authentic and bring you lead nurturing success in the long term.
4. Create And Share Engaging eLearning Content
If you are sharing blog posts and email newsletters with your leads but not seeing the responses and engagement you'd like from those, take a look at your content strategy. Also, give yourself some time to rethink the messages you're sharing.
Determine whether your eLearning content is informative, educational, and relevant. If not, it probably isn't going to captivate your audience and move leads through the funnel. Make sure your content is high-quality if you want your leads to be the same.
If you're ready to optimize your B2B lead nurturing strategy, contact us here. Our expertise and partnership can help your lead nurturing efforts go above and beyond to their full potential.
References:
[1] The 6 Most Effective Lead Nurturing Strategies of 2019
[2] How to Create a Revenue Winning Lead Nurturing Strategy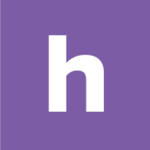 Homebase
Make work easier. Running a small business has never been harder. Homebase helps with free tools to track time and manage your team.