How To Encourage Users To Leave Online LMS Reviews
Your Learning Management System offers the best value for money and helps clients achieve their online training goals. It's intuitive, feature-rich, and delivers a superior UX. This may keep your current customer base loyal and prompt them to refer friends and colleagues. But you can also use all that goodwill to attract new prospects outside their personal network. Here are 7 insider secrets to encourage users to leave online reviews without resorting to bribery or other questionable LMS marketing tactics.
Online LMS Reviews: The Secret To Boosting Your Social Proof
So, I bet that one of the most challenging tasks for your marketing teams is to increase the collection of reviews for your LMS. In order to change this, your team will have to try several tricks to give incentives and prompt LMS users to take action. Making an attempt to reach out to your target audience at the right moment is vital. You can create campaigns that have their main focus on just that: increasing your online LMS review collection. Talking from experience, I suggest that you try the following proven strategies:
1. Host A Social Media Giveaway
Encourage users to leave online LMS reviews in exchange for a free entry into your social media giveaway. They can even publish reviews on different platforms to earn multiple entries. The secret is to clearly define the rules and participation requirements. For example, they must leave a comment on your giveaway post specifying where they left the review, as well as share the original post on their page, which gains you more exposure. The grand prize can be anything from a free upgrade to a free spot in your upcoming workshop.
2. Send Monthly eNewsletters Soliciting Their Opinion
Create a monthly eNewsletter that features a few helpful tips, special promotions, and a user spotlight. But don't forget to include a section that solicits their opinion and invites them to leave an online LMS review. You can even provide hyperlinks to relevant sites so that they know where to rave about your LMS product. They'll appreciate the fact that you're taking the time to follow up and keep them in the loop, which prompts them to take time out of their busy day to post a review.
3. Offer Downloadable Guides In Exchange For Online Reviews (Good Or Bad)
Freebies can be tricky with regard to soliciting online LMS reviews. You don't want to venture into the territory of paid testimonials. However, you can keep things on the level by offering a downloadable guide in exchange for online reviews, as long as you don't specify that users must post a favorable opinion and encourage them to be forthright. Once they submit their review through your on-site form, they are directed to the download page. Or you can invite them to post a review on a third-party site and send the eBook via email upon verification.
4. Add Review Invites To Your Email Marketing
This is another direct LMS marketing approach that makes it quick and convenient for users to leave online reviews. You can either include a link to your favorite LMS review site in the signature or add a brief blurb in the body that encourages them to leave an online review and share their experience with your LMS company. This is mainly for loyal customers who are willing to share their opinions but may not be aware that you even have a reviewing platform. Make sure to follow up with them after they publish their feedback and thank them for their continued support/business.
5. Launch A YouTube Channel And Welcome Video Reviews
You don't have to rely solely on written reviews. In fact, you can encourage users to record video testimonials and upload them to your YouTube channel. This allows them to go into greater detail about your customer service, product features, and benefits. Video is also a more emotional delivery method, as viewers can connect with the presenter on a personal level. They're able to see their facial expressions and hear the enthusiasm, as satisfied users rave about your top-notch LMS. Plus, the reviewer gets to promote their own organization and leave a link to their site. A YouTube channel is a great LMS marketing platform, as well. Publish promo videos to highlight your features and unique selling points or tutorials to help users get more value for money.
6. Start A Weekly "Reviewer Spotlight"
Pick one reviewer every week who gets to showcase their own product or service on your site or social media page. To be fair and fully transparent, let everyone know that the lucky organization will be chosen randomly and that they must leave an online review by a certain date to be entered. Post their original testimonial along with a company bio and promo so that they reach a new audience. You can also include them in your weekly newsletter or create a spotlight video series for your channel.
7. Create A "How-To" Tutorial To Simplify The Review Process
Some users may be ready and willing to review your LMS but aren't sure how the process works. Thus, they won't leave rave online reviews that bring in new business and build your credibility. For this reason, you should create a tutorial or guide that shows them how to leave an online review and where. As an example, produce a demo video that features screen captures and a voiceover. Walk them through how to create a reviewer's account and what information they need to input. You can also emphasize the importance of online reviews for your organization and its online reputation. For instance, it helps other users make a better-informed decision and lends your LMS company more credibility.
It's important to note that encouraging users to leave online reviews as a part of your LMS marketing strategy should never feel forced or gimmicky. They're more likely to say good things about your LMS if you form a connection with them. So, take the time to build a rapport with your users by reaching out on social media and sending personal follow-up emails. And if they leave a negative review, get to the root of the problem instead of lashing out and diminishing your credibility.
List your LMS in our online directory to give your users a place to share their experiences with your company. Our directory also features a star-rating system and likelihood-to-recommend score so that they can rave about your stellar product performance.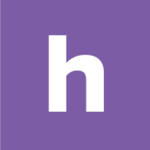 Homebase
Make work easier. Running a small business has never been harder. Homebase helps with free tools to track time and manage your team.