How To Host An Unforgettable LMS Marketing Event And Leave Attendees In Awe
Hosting an excellent LMS marketing event cuts through the noise and increases brand awareness. However, standing tall with a product that has been marketed over and over can be quite challenging. Customers generally look for something unique that will keep the event and, ultimately, your product fresh in their minds. When promoting your LMS online, you have to be original and stand out from the competition without making your prospects feel like they just sat through a lengthy sales pitch. Here are 7 tips to host a memorable LMS marketing event that sticks with leads for long after.
1. Focus On Building A Rapport With Prospects
The goal of your LMS marketing event should not be to sell your product but to create awareness. When you have this as your goal, you will avoid overmarketing and telling customers what they already know. Aim to create opportunities for attendees to connect with the brand in real life. How can you help them connect to your brand and its message? Instead of focusing on putting across your LMS bottom line, focus on getting to know your customers. Interact with the attendees, get to know what they want, and introduce your LMS brand as the solution they are seeking. Unforgettable LMS marketing events are more about making your customers feel cared for.
2. Target Influencers To Promote Your LMS Marketing Event
Target people in the LMS industry who have a huge following and whose readers rely on them for information. Doing so is not as easy as it sounds. It might be easy to get them to attend your LMS marketing event, but how do you convince them to promote it? Show them that your event matters to their audience. Tell them the aspects of your event that their readers will benefit from. Also, bear in mind that there might be many influencers in your industry but not all are relevant to your event. Look for influencers who are active online, maintain a social media presence, and already share other people's content. You should also ensure that their audience possesses traits similar to your "ideal buyer profile."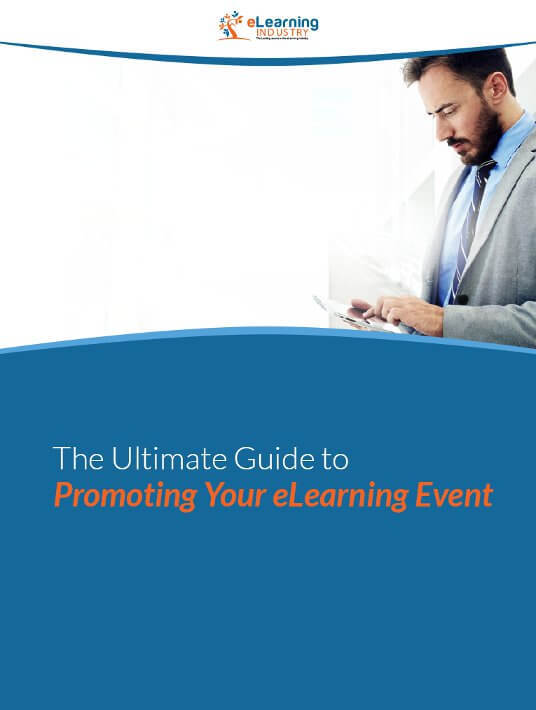 eBook Release
Download The Ultimate Guide To Promoting Your eLearning Event
Raise awareness about your upcoming LMS event, boost attendance, and build your brand image. Make your next eLearning event a success by promoting it online!
3. Get Attendees To Participate
Think of ways to get your audience to actively participate in the LMS marketing event. Incorporate collaboration activities for them to engage in. Invite them to ask questions and discuss their opinions or thoughts on social media during the event. For example, create a Twitter hashtag or Facebook group solely for the event where they can communicate with ease. This way, they get to interact with fellow attendees and familiarize themselves with your brand. Rather than preparing a plain lecture for the LMS marketing event, incorporate elements that the audience can relate to, such as stories and activities. You can even use games and simulations to keep the audience emotionally connected.
4. Plan Ahead If You Want To Create A Memorable LMS Marketing Event
Begin planning your event in advance. By doing so, you can start building the buzz around your LMS marketing event. Planning early gives you enough time to create an outline, a script, and complementary marketing materials. It also helps you determine which day and time are best for your LMS marketing event, for example, when there are no other major events being held or holidays to contend with. Try to send out invites at least 2 weeks beforehand. Any sooner and they may forget it by the time the event rolls around. Any later and they won't have time to prepare or make room in their schedules. Ask them to RSVP so that you know how many people to expect and you can follow up with those who don't reply.
5. Bring Users And Experts On Board
Invite some industry experts to host the LMS marketing event with you. This will increase the prestige of your event, as they can help verify facts and respond to the questions that consumers have about your LMS. Another option is to ask current users to provide testimonials or sample projects for the event. Attendees will get to see the product in action and know that it's been tried and tested.
6. Follow Up After The Event
Hosting a memorable LMS marketing event does not stop once the event is over. Make your customers feel that they experienced something unique by doing follow-ups after the event. Reach out via email or social media. Let them know that you are grateful for their participation in your event. A simple "thank you" goes a long way in LMS online marketing. It not only makes your event memorable, but it also builds loyalty to your brand. In follow up emails, ask participants what they liked/disliked about your event so that you can make improvements. Also, take this as an opportunity to inform them about future LMS marketing events. In addition to email, you can use social media to conduct polls and connect with your audience after the fact. Do you already own a recorded webinar? Superb! Go ahead and add your existing webinar to our library to get fresh leads!
Download The Complete Webinar Marketing Guide For eLearning Companies
Learn how a webinar can help you reach a bigger audience. From choosing an engaging topic to reaching your ideal LMS buyers this guide has it all!
7. Offer A Parting Gift
Give attendees something to remember your LMS by so that you stay fresh in their minds, such as an eBook or a discount code they can use to purchase your product at a VIP price. You can even invite them to sign up for an extended trial so that they're able to test drive the platform for themselves. Another great parting gift is a "refer a friend" bonus they can receive by inviting others to attend future events.
To measure the success of your LMS marketing event, do not focus on the sales it generated. Rather, look at the social media mentions, attendance, sales leads, and media coverage. By using these 7 insider secrets, you can plan an LMS marketing event that attendees are sure to remember even if you're working with a limited marketing budget and don't have much hosting experience.
Download our guide to learn everything you need to know in order to promote your next eLearning event, including the benefits of marketing your online event and the dos and don'ts every host should keep in mind.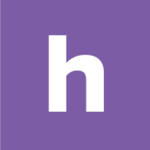 Homebase
Make work easier. Running a small business has never been harder. Homebase helps with free tools to track time and manage your team.