LMS Content Marketing Strategy: Create A Style Guide With These 8 Tips
The demand for content among consumers grows by the day. Showing unique selling points helps LMS companies close more sales and bring in new prospects. When looking for ways to boost your revenue, it all comes down to your content marketing strategy. This type of marketing helps to create a successful product image through clear, attractive, and useful content. Social media has made content marketing easier and more cost-effective for organizations. However, it also poses a great challenge to LMS companies that create low-quality and inconsistent content. A style guide can help LMS organizations set standards for every member of the marketing team to follow. Let's look at 8 top tips on how to create a style guide for your LMS content marketing strategy.
1. Begin A Content Marketing Strategy By Researching Your Audience
The first step toward the creation of an excellent style guide is audience research. Which buyer personas are your audience? What do they want to know about your LMS product? When conducting audience research, look at the information that other LMS competitors have offered their audiences. Make sure that you find a unique way to present information that beats that of your competitors. Find the tone, style, and voice that resonates with them, and use it in your overall content marketing strategy. Also, familiarize yourself with the industry jargon that consumers are already on board with. Avoid using unfamiliar terms. To be successful you need to design a content marketing strategy that is Search Engine Optimized. We highly suggest that you follow an editorial calendar before creating your digital content. Don't forget to focus on keywords that target your LMS's buyer personas.
PPC advertising gives you the power to optimize your market reach and take control of your spending
Find out how promoting your LMS through eLearning Industry can help improve your ROI and build brand awareness!
2. Define Your Goals And Objectives
Identify what you want your style guide to help you achieve in your LMS content marketing strategy. These are a few goals you should consider:
Achieve a distinctive brand personality, rhythm, and vocabulary (voice)
Create content with consistent capitalization, grammar, spelling, and formatting (style)
Adapt the tone to fit different content marketing situations
You should also clearly define your overall marketing objectives, including measurable KPIs that can help you gauge the effectiveness of your content.
3. Choose Your Pillars When Designing Your Content Marketing Strategy
Your LMS content style guide should work well with the organization's unique style and preferences. In addition to aligning with in-house style, they should fall in line with widely recognized styles, such as AP style, APA style, or Chicago style. Limit the number of sources you use as your pillars to avoid confusion. For example, you can stick to one dictionary such as the "Oxford English Dictionary." Also, use a consistent stylebook in all your messages to achieve homogeneity in style.
4. Create An Easy-To-Navigate And Well-Organized Content Structure
Once you have identified your pillars, organize your style guide using logical frameworks. Create a table of contents to guide your team and make the guide more intuitive. Classify content into broad categories to make it easier to find. These categories should include:
A-Z guides
This is a list of all stylistic dos and don'ts.
Writers' checklists
These are important reminders of every writer's needs.
Punctuation
This is a brief outline for writers on when to use colons, semicolons, dashes, and hyphens.
Spelling
This is a guide on the spelling to use for certain words that differ in American English, British English, and Australian English, for example.
Company-specific details
This is a list of all phrases, words, and slogans that your LMS organization uses to describe itself.
Problem words
These are definitions of all commonly confused words.
PPC advertising gives you the power to optimize your market reach and take control of your spending
Find out how promoting your LMS through eLearning Industry can help improve your ROI and build brand awareness!
5. Touch It Up
Add a personal touch to make the content more interesting. Include examples that are well known to everyone in the content marketing campaign to make the material relatable and easy to understand. Use images to illustrate the point and provide visual representations that your marketing team can follow. For example, include sample graphs or photos that are acceptable to include on blog/site posts. Don't forget to point out those that go against your brand image and should be avoided.
6. Keep It Short And Concise
You must ensure that your marketing team has all the information they need to meet your company's standards. But you can't bombard them with so many guidelines and requirements that they feel limited. Keep in mind that content marketing is not just about product promotion but offering your readers real value. This also involves a healthy dose of creativity and innovation. Too many rules can impede their inspiration, thereby leading to lower-quality content. Keep it short and to-the-point. Preferably, two to three pages that include all the essentials.
7. Clarify Tone And Formatting Specifications
The term "conversational" might mean different things to different members of your team. As such, it's crucial to define the tone you want to convey and provide examples. You should also include formatting specifications that explore how to use bullets, indents, etc. Every piece of content you publish should not only convey a certain personality and voice, but also a particular aesthetic.
8. Distribute, Promote, And Enforce
Ensure that everyone engaged in your LMS's content marketing strategy gets copies of the style guide. Promote the guide amongst employees just as you would promote a new product. Make it clear why it is important to follow the guidelines and how non-adherence can negatively affect your brand image. Make modifications over time to suit the needs of your LMS target audience and changes to your product/brand. For example, the style guide may require an update when you alter your logo or your messages. Lastly, ensure that everyone is accountable for enforcing the style guide.
The style guide you choose contributes to the overall impact your marketing messages have on your target audience. Style guides are also essential when your content is being created by multiple people in your organization. To achieve uniformity and consistency, create a style guide for your marketing messages. Remember, your content creation should follow SEO guidelines and lead generation best practices to be effective. These tips will help you create the best style guide for your LMS content marketing strategy.
Do you need to maximize the effectiveness of your current content marketing campaign? Download this eBook The Ultimate Guide To A Winning Content Marketing Strategy, where you can acquire useful knowledge on using online marketing methods, boosting your conversion rates, and applying best approaches to online marketing, inbound marketing, and account-based marketing.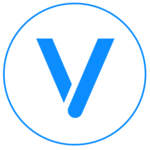 VIVAHR
Simple, Affordable Hiring Software Post your jobs to all the free job posting sites with one click + Culture Marketing™ landing pages.