A Gift Wishlist For Lifelong Learners
Are you in search of the perfect gift for people who love to learn? Well, we have some exciting ideas to share.
When you need to find a gift for someone that you don't know that well, things get a bit trickier. Now, when it comes to getting gifts for your loved ones, that's a different case.
Either way, your budget will define how big you want to go with your kind gesture.
So, if you're shopping for a colleague, a student, an employee, a friend, or a loved one, we've got you covered.
Thoughtful Gifts For Anyone Who Loves Learning
We exchange or offer gifts on several occasions. For example, when a family member's birthday (or name day) is coming up. Maybe a loved one is celebrating a special day like an anniversary.
What if you just want to surprise your students with a special treat? Or maybe Christmas time is around and you are organizing a Secret Santa gift exchange at your office. All lifelong learners want the holidays to flow as smoothly as possible; a gift will certainly make them feel even better.
Your friends might want to take up a new class or even just read a beautiful book during their time off... Heck, maybe your loved ones just crave a new gadget!
So, you see, the tops of our wishlists don't necessarily include socks, homemade soaps, and the usual assortment of holiday trinkets. There are other exciting ideas to try...
Oh, and let me share a little secret: I've included at least 3 of my personal favorites in this gift wishlist for our eLearning community. So, what will it be?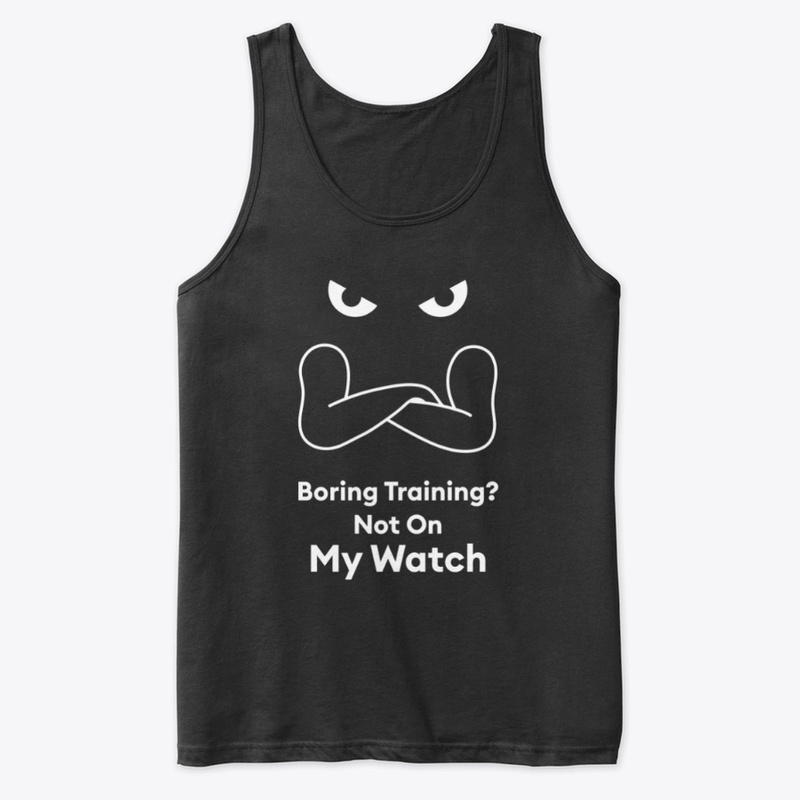 Are You Looking For The Perfect Gift For Anyone Who Loves Learning?
Go explore our merch! You'll find brilliant gifts for learners, teachers, and trainers that are super practical and fun!
1. Give Them Access To Online Courses And Libraries
There are plenty of reasons why people like online education. Why not help them keep up with this continuous learning mentality? In this hyper-competitive world, professionals and students are turning to online courses. In fact, it is even possible to get an online degree or certificate—and, let me say, it is becoming a popular choice. It's one of the most effective ways to stay ahead of the game, improve skills, and advance careers.
For example, there are several solutions like Udemy, Coursera, LinkedIn Learning, Udacity, etc. I bet any learning lover would enjoy such a gift.
Online training and education have many advantages, especially over traditional classes. Recent trends in the L&D world show that there is a shift from face-to-face sessions to other web-based learning opportunities, even before the pandemic. Besides, remote working and social distancing during the new normal have brought about a distinctive rise in virtual learning.
Plenty of platforms offer monthly or yearly subscriptions, while others allow individual course purchases. Thus, one of the best gifts for people who love learning would be giving them access to online course libraries.
2. Get Them A Ticket Pass For An Upcoming Conference Or Event
A conference is an excellent opportunity for many L&D/T&D professionals to share ideas and learn about new trends. Who wouldn't want to delve into this?
But sometimes these events might be expensive. This year, you can help your teams enter a community of practice. Give them the chance to see how other professionals are working on innovations and tools. Such a gift will boost their self-confidence and help them socialize with their peers. Plus, those who work virtually will feel less isolated and valued. That's why this is one of my favorite gifts for people who love learning, especially during these challenging times.
If travel doesn't fit into this year's plans, you can always prompt your teams to attend one of our weekly webinars. To make sure you don't miss out on any upcoming events, subscribe to our newsletter!
3. A Microphone For Virtual Training, Online Meetings, Or Podcast Recordings
Now that virtual training and video-based learning are taking over, voice-overs interest plenty of eLearning professionals out there.
Having a good microphone is mandatory, both for learners and trainers. Actually, voice-over quality in eLearning can be a differentiating factor. It can make or break one's training since learners want to listen to a top-class course. So, having the appropriate audio equipment can turn online classes into effective and engaging channels. People who love learning will certainly appreciate it.
Let me make a small note here regarding the type of microphone you might want to choose. There are two basic category types: dynamic microphones and condenser microphones.
Typically, dynamic microphones are more suitable for recording audiobooks and podcasts. In contrast, condenser microphones are great for those who need to create voice-overs that sound natural and clear. Therefore, messages can be effectively conveyed through a clear voice recording. Hence, a condenser mic might be the ideal option for recording eLearning voice-overs.
Of course, you can find affordable deals online for both category types. Plus, you can use them in any virtual meeting that takes place. Do you have a friend or colleague who likes to create podcasts or video training courses? Well, then this is one of the best gifts you can give them.
You may also like to learn some tips on how to create a quality eLearning home office studio.
4. A Dazzling Pair Of Headphones
Anyone who wants to while away the day with a book and some quiet tunes couldn't ask for a better gift—even better if the headphones have noise-canceling capabilities.
An entry-level headset would be the most affordable yet reliable solution for distance learning and online training. Most of them can work with virtually any computer through a USB or a 3.5 mm audio jack. For those learners who hate cables, a wireless set of headphones is the best way to go.
If this gift is meant for a person who needs to be on video calls often, then make sure to pick one with a good mic. Be it for home working or just fun and play, such a gadget can make one's virtual life so much better.
What's more, a good pair of headphones is also useful for listening to audiobooks and podcasts or simply hitting it off with some fine music. From voice clarity to audio quality, the recipient's online days will have more meaning.
5. Cool Hoodies, T-Shirts, And Other Fashionable Wearables
Finding gifts for people who love learning might be more exciting than you think. The simple happiness you get from wearing something special is indescribable. Let's say you can live your own fashion journey. So, what about hooking your friends or colleagues up with a unique t-shirt or hoodie?
Imagine adding your own artwork to the design? It can't get more personalized than that. I'm all in when it comes to catchy quotes!
If you want to offer a memorable gift, go ahead and take a look at these amazing eLearning t-shirts and hoodies.
6. A Special Gift For eLearning Coffee Lovers
Most of us enjoy the simple things in life. So, that might as well be spending a perfect afternoon in bed reading a book you love. A gift doesn't have to be something extreme, some people feel happy just by holding their favorite coffee mug and savoring the moment.
Be it printed products or custom clothing online, you have plenty of opportunities to create stunning designs with quotes, slogans, or texts of your liking.
What did you think of this list? Do you have any other gift suggestions? Remember, those of you who want to share amazing thoughts and ideas with the rest of the eLearning community can start guest blogging here!
Final Thoughts
Giving gifts is an act of turning feelings like love, warmth, appreciation, and pride into physical keepsakes. The above ideas are only just a few ways to convey to loved ones how much you really care.
If you want to make this special moment of gift-giving even more meaningful, consider focusing on uniqueness, thoughtfulness, and customization.
So, who is on your gift list?