Importance Of Corporate Learning Analytics 
Corporate learning analytics cultivate a strong workforce. After the collection and analysis of people's learning data, organizations can take action on opportunities for job performance improvement.
In addition to employee development, learning analytics are crucial for businesses to mitigate risk. Imagine the following: proficiency in compliance standards saving financial firms from money-laundering lawsuits or nurses' proficiency in critical skill sets saving patients' lives at hospitals. Through risk and learner gap assessments, organizations are equipped to make the best decisions for the business. Thus, learning analytics drive business performance.
Challenges Of Traditional Learning Metrics 
Due to immoderate amounts of information, learning professionals and managers are unable to glean the most important insights from learning analytics.
Data is too general or only provides high-level reporting on unimportant metrics like completion data, rendering results inconclusive.
Learning analytics are not available to organizations at scale and aren't delivered in real-time.
Best Practices For Analyzing Corporate Learning Programs
Proficiency Vs. Completion Data
Learning analytics should measure proficiency—a measure of initial and subsequent understanding of a specific topic—instead of just "completion" (i.e., a person finished the course). Otherwise, where's the evidence for people growing their skill sets? Without proficiency metrics, it's difficult to establish alignment between L&D initiatives and business goals.
Scenario-Based Assessment
Since scenario-based learning [1] challenges are rooted in authentic context, analytics extracted from situational learning [2] environments exhibit an accurate picture of learners' capabilities. These types of assessments also engage learners at high levels. They activate cognitive and critical thinking to problem-solve. Scenario-based assessments are a more effective learning experience in comparison to examining blocks of content in a SCORM course.
Granular And High-Level Learning Analytics
High-level data establishes the starting point of a learning program analysis. Evaluators should also have the data to drill down to gain deep insights into performance improvement opportunities and hence advance business objectives.
Informative Analytics For An Entire Organization
Through learning data, executives are able to calibrate business risks in the organization, the ROI on the impact of learning investments and enact other informed business decisions. Managers are able to gauge engagement [3] rates and coaching opportunities. Additionally, they are able to self-reflect on managerial performance according to team preparedness. Through proficiency metrics, learners are provided transparent feedback to self-reflect and evaluate their own learning needs, performance, and progress. As Mckinsey states, "the real power comes from adoption … when organizations embed analytics into the operating models ... and day-to-day workflows."
Qstream's Microlearning Platform For Obtaining Powerful Learning Analytics
After learners have engaged with scenario-based assessments, Qstream provides next-generation people metrics. Qstream's real-time analytic dashboards provide comprehensive hierarchical and granular views of proficiency and engagement rates across the organization. These factors allow professionals to effectively derive pertinent data. Moreover, Qstream's learning analytics enable organizations to have streamlined data-driven training operations.
Analytics across teams, departments, regions, and countries are compared by specific learning topics. Global insights at this level for an entire organization are powerful for 3 reasons:
Learners maintain up-to-date skills at a fast pace through the evaluation of proficiency metrics.
Organizations evaluate performance at scale.
Learner capabilities by location, business unit, job title, and more allow for organizations to analyze their potential granularly.
Learners are able to see their current proficiency levels and recognize progress and learning needs. In addition, the leaderboards allow employees to compare their performance to their colleagues. This drives healthy competition and constant engagement.
Through granular engagement and proficiency metrics, managers easily discern risks within their teams and identify coaching opportunities for specific content topics. Through hierarchical views, they compare their department performance to their global counterparts. This intelligence allows them to deduce relevant data for targeted and productive conversations with team members.
Executives use analytics to assess people and proficiency metrics to determine the ROI [4] of learning initiatives. For risk reduction, real-time performance dashboards are used to diagnose weaknesses in learner development through global analytic views. These considerations provide scalable analytics for business development.
Learning analytics tell the organization's entire story. Qstream is unparalleled in the scope of its learning analytics offerings for business development. It effortlessly incorporates learning analytics best practices to combat present-day business challenges.
References:
[1] 3 Benefits of Scenario-Based Learning
[2] How to Improve Situational Fluency with Microlearning
[3] 5 Ways to Amp Up L&D Engagement
[4] To Prove the ROI of Your Training Program, You Need to Change What You Measure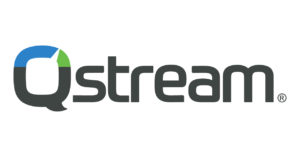 Qstream
Developed at Harvard Medical School, Qstream is the only microlearning app proven to boost job performance through engagement, reinforcement, and analytics. We're a SaaS enterprise that delivers learning at scale.