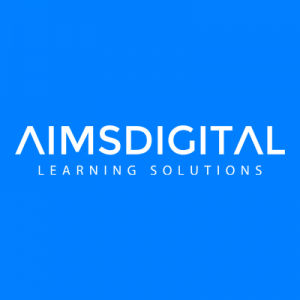 Aims Digital LLC
Since 2002, Aims Digital has been focussed on training using technology. We have been involved in the development of a variety of learning courses and multimedia solutions.
Achieved Results

Communication

Deadlines

Quality of Service

Responsiveness

Value for Money

Likelihood to Recommend
Aims Digital LLC is a great team to work with.
What do you like best?
The team at Aims Digital LLC is very responsive, produces all deliverable on time and just a pleasure to work with. The quality of the products they produce is excellent and a great value for money.
Always very good communication, leading to high quality e-learning courses
What do you like best?
That they provide high quality results and respond quickly to all questions or change requests. The value for money is excellent. In the beginning I had some concerns if working together with an agency so far away from my Company (Germany) would work out. Until then I had only worked with agencies nearby. But everything works perfectly. Communication is no problem at all.
What do you dislike?
No dislikes.
A great team that does an awesome job at creating learning!
What do you like best?
Working with Aims Digital has always been a pleasure! They have this knack of innovating even the most drab topics and convert them into great learning experiences, and their visual design skills are par excellence! These guys understand requirements well, and work out cost-effective solutions; and their attitude towards what they create is exemplary!
Aims Digital created a 6 hr engaging, interactive online course
What do you like best?
I liked Aims Digital's creativity most. The online course they created was highly interactive and kept the student engaged. When students are engaged they retain the information presented to them, which is the ultimate outcome for any education company like mine. Aims had many excellent suggestions which ultimately made our project a highly sought after product. They were on time and on budget. A pleasure to partner with.
What do you dislike?
No dislikes. They are excellent.