Trending eLearning Content Providers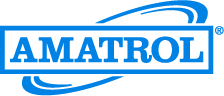 Amatrol, Inc. Reviews
Amatrol creates interactive learning solutions for industry & education to equip people with skills to master technical systems, solve problems & adapt to a changing workplace. We partner with our clients to provide an unmatched learning experience.
Achieved Results

Communication

Deadlines

Quality of Service

Responsiveness

Value for Money

Likelihood to Recommend
Jan 21, 2021
as a college student this eLearning website is a waste of my money, time, and sanity
What do you like best?
I like that it is better than ToolingU but not by much. This eLearning website is absolutely terrible.
What do you dislike?
Everything about it is bad. Outdated, irrelevant information. Way too much irrelevant content. Multiple answers for a question, questions worded that do not make any sense. Plenty of times the quizzes quit loading and get me a NS so I have to ask to get it put back up to waste my time on it again. I am a college student and this is the biggest waste of time and money so far. If it gives you any idea I had to go through quite a bit just to make a review to say how terrible this website is.