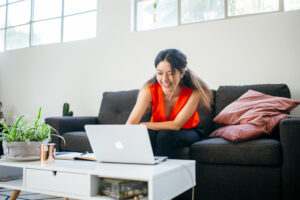 Amphy Reviews
Amphy is a marketplace for live online classes. We offer anything you want to learn with Live online classes across 70+ categories. Learn pasta from a chef in Rome, chess from a grandmaster, or practice your Spanish with a teacher from Barcelona.
Achieved Results

Communication

Deadlines

Quality of Service

Responsiveness

Value for Money

Likelihood to Recommend
Aug 5, 2022
Great website!! Very enriching content. I recommand
What do you like best?
Great website!! Very enriching content. I very recommand on this website. original content providers
What do you dislike?
I think Amphy should provide a wider range of subjects, but at the bottom line it's a great website with good content
Jun 21, 2021
Incredible teachers giving top quality live classes. I can't stop booking more!
What do you like best?
The variety of classes in everything I want to learn is incredible. I'm currently learning chess, yoga and music all on a weekly basis. Being able to join in from home (or anywhere I am) is super convenient and I can finally find time to invest in myself.
What do you dislike?
Sometimes it can be a little challenging to find a class time or class length that I'm looking for. However all the teachers are super flexible and accommodating and have been able to open a class that suits me
Jun 18, 2021
I feel empowered to learn no matter where I am in the world. With Amphy learning is accessible..
What do you like best?
I have the opportunity to meet teachers and students from all over the world, without even needing to leave my apt. I can be part of a global community with people all over the world who share my passions.
What do you dislike?
Sometimes I have trouble choosing the perfect time but once I message the teacher, I often am able to schedule a class. The teachers answer quickly and are always willing to make extra times for me when I need to schedule a class.