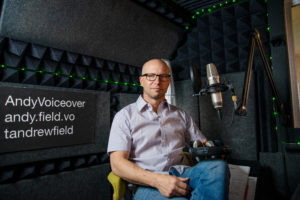 Andy Field Voiceover, LLC Reviews
Authoritative, warm, genuine e-learning narrator
Achieved Results

Communication

Deadlines

Quality of Service

Responsiveness

Value for Money

Likelihood to Recommend
Jul 20, 2021
Andy provides high quality work on time, every time. He's incredibly responsive and professional.
What do you like best?
Andy is incredibly reliable and always willing to go above and beyond to ensure our goals are met. His recordings are always top quality, and he'll go the extra mile to ensure everything is perfect (which often requires tracking down pronunciations of party names or archaic words from hundred-year-old cases). He's a delight to work with, and he's been a fantastic partner for our business.
What do you dislike?
That we haven't been able to convince him to join our team full time! Seriously, we've loved working with Andy so much that we've tried to get him to come onto our core team. But we're glad he's achieving his dreams as a voice actor.
Jul 13, 2021
Andy is a top-notch narrator and a wonderful person to work with. Highly recommended.
What do you like best?
We've been working with Andy for years. His narration and professionalism are both as strong as I've encountered in my experience. So much so, in fact, that Andy has continued to set the standard for all narrators we work with. Really, nobody does it better.
What do you dislike?
The only thing I regret is that we couldn't convince him to come work for us full time!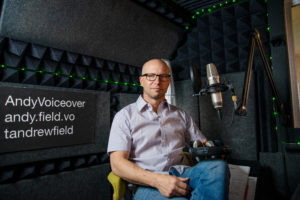 Andy Field Voiceover, LLC — Jul 15, 2021
Jul 13, 2021
Very friendly and responsive and when we have updates his voice work is always consistent.
What do you like best?
That I can text or call at anytime if I need something expedited. Its nice to be able to chat with your voice actor unlike some of the websites we've used in the past.
What do you dislike?
That he lives so far away and we cant go have beers after a project is complete.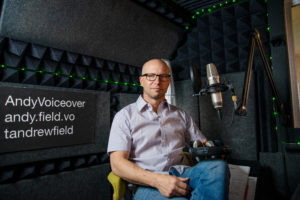 Andy Field Voiceover, LLC — Jul 15, 2021