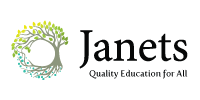 Janets
Janets was established to create a platform to cater the needs of learners. Their mission was to make learning more easily accessible, convenient and affordable for learners and become a leading provider of high-quality courses.
Achieved Results

Communication

Deadlines

Quality of Service

Responsiveness

Value for Money

Likelihood to Recommend
Nov 10, 2020
Very professional and convenient. I absoluded support.
What do you like best?
It's one of the best courses I have ever did! It has directly and positively impacted upon my skills and confidence.
What do you dislike?
Some of the information was repeated several times. I have completed the course with an accredited certificate, but it would be better if they could revise the content once again.
Oct 2, 2020
Great experience with Janets. They provide valuable courses at reasonable prices.
What do you like best?
Very good & clear guideline throughout the course on Janets. I got helpful tips and techniques that helped me with my career. Janets was recommended by one of my friends and I wanted to check it out but after I took one course, I was totally amazed! Very informative content and nice presentation. I hope they will continue providing such good courses.
What do you dislike?
I had sign-in problem once but they fixed the issue immediately. Other than that everything was okay for me.