Trending eLearning Content Providers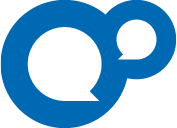 Learning Pool Reviews
Our customer service is unrivalled and our technology and e-learning content wins awards, engages learners and improves performance. We'll work in partnership with you and deliver the results that you need.
Achieved Results

Communication

Deadlines

Quality of Service

Responsiveness

Value for Money

Likelihood to Recommend
May 20, 2019
Learning Pool produced high quality content tailored to our requirements.
What do you like best?
Learning Pool produced a suite of thirteen bespoke e-learning courses covering a range of topics. We had a good working relationship with the learning designers and project manager for this work. Overall, very pleased with the quality of the finished product and experience working with Learning Pool.
What do you dislike?
Nothing comes to mind. The work was delivered on time and exceeded expectations in terms of quality.
May 17, 2019
Learning Pool were supportive, responsive and communicative through the whole process.
What do you like best?
The team at Learning Pool provided us with solutions that met our needs as a global, multi-lingual organisation. They placed a strong emphasis on communication and were available and very responsive throughout the project. They were refreshingly honest about available solutions and helps us to navigate issues to achieve the best possible outcome. We've been really pleased with the products they have created and look forward to continuing to work with them.
What do you dislike?
We've had very little to criticise in our work with Learning Pool. They communicate well and made good efforts to ensure that as newcomers to the area of e-learning, we were informed. Following our initial work with them we did share some small concerns about the level of assumed knowledge for a "new" client. We've found them to be wholly responsive to that and in our subsequent projects with them we have seen that feedback fully actioned.
Jan 14, 2019
We could not be more impressed with both their customer service and excellence in eLearning design.
What do you like best?
Working with their instructional designers is always a creative and enjoyable experience. Their ideas and cutting edge technological approach never fail to transform our educational content into a brilliant learning experience. Learning Pool's project managers are the most efficient we have come across and always deliver a great service on time and budget with excellent communication. The RCPCH could not recommend their services highly enough.
What do you dislike?
Nothing comes to mind on this front but I have to continue writing in this space as when I just wrote 'nothing' I was informed that this text was 'too short'.