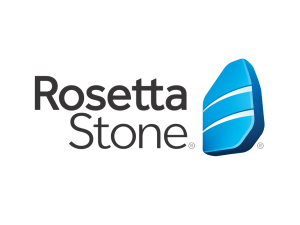 Rosetta Stone UK Limited Reviews
Rosetta Stone is a global leader in technology-driven language and learning solutions for over 20,000 organisations and individuals worldwide.
Achieved Results

Communication

Deadlines

Quality of Service

Responsiveness

Value for Money

Likelihood to Recommend
Jan 13, 2019
do not waste your money on Rosetta Stone, it is not worth it
What do you like best?
Some of the thematics looked interesting at the beginning, but there was not enough interesting content.
What do you dislike?
Many technical problems, the platform is not user-friendly, speech recognition often doesn't work properly, poor content; gives the impression that this is a "low budget" tool The students were very unhappy with this e-learning program. Using it as a teacher it wasn't great either, you have to change views to be able to see your students the exporting data in the tool is tedious There many free applications out there that are better than Rosetta Stone