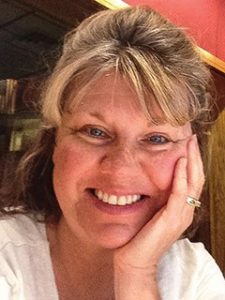 Suzanne Lynn
Suzanne Lynn is an experience voice artist who has worked with national brands such as Dove Soap, Pottery Barn, Home Depot, Coca-Cola, The United State Department of Defense for training videos and many others.
Achieved Results

Communication

Deadlines

Quality of Service

Responsiveness

Value for Money

Likelihood to Recommend
Suzanne is absolutely delightful to work with!
What do you like best?
Suzanne not only has the professional quality set up we have needed in our Voice Over work, but she was quick to deliver. Her smooth, articulate voice conveys confidence and wisdom. Any time I've needed updates or alternate takes, I know I'll get them back in a timely matter. My VO has never been a concern when she's part of the project.
What do you dislike?
There were a handful of pronunciation differences we've had to work through, but as we talked through it, they were resolved quickly.
Amazing voice actress and reliable professional
What do you like best?
She is very professional, but it also a very warm person. We've worked together on several projects and she's always our go-to voice actress. She always delivers our projects really fast and we've never had to have anything redone.
What do you dislike?
Nothing. I'm very happy with Suzanne's work, and I hope we can keep collaborating in future projects.
Suzanne is an expertly skilled voice professional.
What do you like best?
Suzanne is dependable, consistent, an excellent communicator, and a seasoned voice professional. She will check in if anything is unclear, and she always brings a warmth to her voice work.
What do you dislike?
I have not had a negative experience.
A good buy and a really good expereince
What do you like best?
Her willingness to do it right, delivered on time very time
What do you dislike?
Can't think of a single thing!!!!!!!!!!!!!
Suzanne Lynn makes e-learning effective
What do you like best?
Suzanne Lynn comes with a wealth of experience in producing e-learning projects for her clients, at the brand name or local level. She takes a friendly, warm, conversational approach that instantly bonds your e-learning viewer to the subject matter and makes learning captivating and fun! I could not possibly recommend Suzanne Lynn any higher for your next e-learning project. Give her the opportunity to impress you and your students!
What do you dislike?
What's not to like? Suzanne Lynn is the complete package. As a coach and trainer, Suzanne teaches e-learning production to fellow voice over artists. She conducts seminars on the topic. Suzanne Lynn will take your e-learning project to the next level!