Trending Learning Management Systems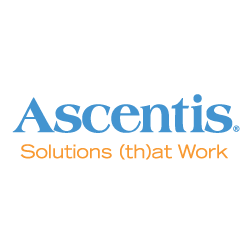 Ascentis
The Ascentis LMS solution makes it easy to cultivate learning, so that managers and administrators are empowered to recommend and provide training opportunities to employees as needs arise, proactively engaging them in self-directed training.
Ascentis Reviews 2022
Read Ascentis reviews and discover how other eLearning Industry community members have experienced the software.
Usefulness

Usability

Customer Experience

Likelihood to Recommend
Jun 3, 2020
This LMS seems like an afterthought--it's not intuitive and does not have proper support.
What do you like best?
It integrates with our HR/Payroll system, but that's not my job function so that helps me very little, and even the integration is often cumbersome.
What do you dislike?
The interface is cumbersome and dated and very little of it is able to be customized. There is no option for users to upload assignments for grading. There are no social features. Every option when building new content needs further explanation--in no way is it clear what the options will do without testing, and there are very little job aids that assist in guiding an administrator on correct set up and creation of content.
Mar 14, 2018
Ascentis is a payroll company, not an LMS or HRIS company.
What do you like best?
There isn't much to like about this software. It's dated, cumbersome and not intuitive to use.
What do you dislike?
The user interface looks dated, you do not have full administrator access and need to contact their tech support for assistance. They offer 4 hours of training via web, and do not have a sandbox to learn in.