Trending Employee Engagement Software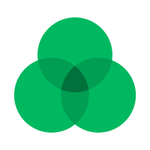 Cloverleaf Reviews
Think of the best Team you've ever been on. How do you create that magic?
Who Uses This Software?
Cloverleaf works best for organizations where team success is most critical. This often includes technology (software development) or client service delivery teams (consulting, professional services).
Cloverleaf Reviews & Ratings 2023
Read Cloverleaf reviews and discover how other eLearning Industry community members have experienced the software.
Usefulness

Usability

Customer Experience

Likelihood to Recommend
May 28, 2021
Cloverleaf really helps the way you build your remote teams
What do you like best?
Although we have been using Cloverleaf for 3 years now, we really made the best use of it when we moved to a WFH policy. Daily insights, tests, and team comparisons are amazing features.
What do you dislike?
To be honest, I haven't used a similar platform in my career so far as to have something similar to compare it with. So far, happy with this software selection.