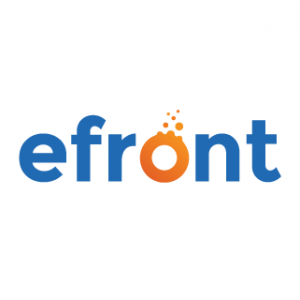 eFront Reviews
Train your employees, partners and customers with eFront, the powerful learning management system that shapes to fit your needs.
Who Uses This Software?
eFront is ideally suited for organizations who have complex learning ecosystems and a large number of dispersed users, including deskless workers. Customers who get the most out of eFront are usually in industries like manufacturing, shipping, franchising and banking.
eFront Reviews & Ratings 2023
Read eFront reviews and discover how other eLearning Industry community members have experienced the software.
Usefulness

Usability

Customer Experience

Likelihood to Recommend
Apr 11, 2019
This is quite a competent LMS for large corporations
What do you like best?
The fact that eFront Pro puts mobile first and also their slick UI. Customer service is also exceptional, although I may have preferred a more personalized approach, but maybe that's just me.
What do you dislike?
Pricing is quite high, especially if you compare it with their other product, Talent LMS. Other than that, I am quite happy with my whole experience as a user and part of the implementation team.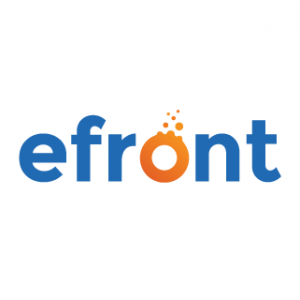 eFront — Jun 27, 2019
Feb 14, 2018
Intuitive LMS that suits our needs perfectly.
What do you like best?
* Clean simple to use interface - our users have all commented on how easy the system is to navigate * Wide range of course, test and survey options - creating courses from any source is very simple * Excellent support from whole team - all questions answered promptly on the same day * Great functionality with customisable reports and notifications * Free hosted solution is an excellent addition
What do you dislike?
The only area where they are somewhat lacking is some of the more intricate features / areas of the system are either not documented in the knowledgebase, or the info is out of date. Although generally these omissions are handled by support and I've been informed that the v5.1 of eFront will update the documentation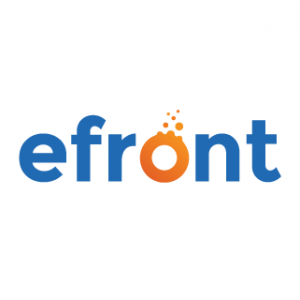 eFront — Jun 27, 2019