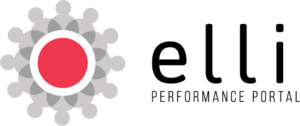 elli Learning Portal Reviews
Create your own hosted eLearning LMS platform! Store, search and organize all your e-Learning, videos, and training materials. Empowers your teams to easily use & find the relevant e-learning and content. Mobile App for iOS and Android.
Who Uses This Software?
PepsiCo, Fox Sales Coaching, Western Michigan University, University of Texas at Tyler, Texas Tech, Toronto Metro University, and Not for Profits.
elli Learning Portal Reviews & Ratings 2023
Read elli Learning Portal reviews and discover how other eLearning Industry community members have experienced the software.
Usefulness

Usability

Customer Experience

Likelihood to Recommend
Feb 5, 2019
It provides a great learning atmosphere that encourages deep learning engagement.
What do you like best?
Elli orovides all the necessary information in an easy to use and measurable format. Easy to measure performance of the user.
What do you dislike?
Elli fulfills all my needs. I cannot think of an improvement. It provides a great environment and reporting.
Feb 5, 2019
The Learning Portal is well designed for the end user.
What do you like best?
The learning portal is designed for a smooth user experience. It keeps the audience engaged and drives results.
What do you dislike?
I liked the portal and could not find any one thing about it that I disliked as it relates to e-learning.
Feb 4, 2019
Flexible system which may support more than just learning
What do you like best?
Flexibility and ease of using the system for document management, courses, users and content in general
What do you dislike?
Nothing I found I don't like, there are a few areas it could be improved. I would like to have 2-factor authentication and a reminder for courses I forgot to complete or take.