Trending Learning Management Systems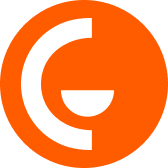 Gurucan Reviews
Gurucan is a 7-in-one platform for digital businesses. With Gurucan creators launch online courses, run live sessions and webinars, sell memberships, or even create their own mobile apps. Everything in a simple and easy to use interface.
Who Uses This Software?
Gurucan works best for solopreneurs and online businesses that care about their online brand and student's learning experience. Gurucan mobile apps are modern, sleek and highly customizable.
Gurucan Reviews & Ratings 2023
Read Gurucan reviews and discover how other eLearning Industry community members have experienced the software.
Usefulness

Usability

Customer Experience

Likelihood to Recommend