Trending Learning Management Systems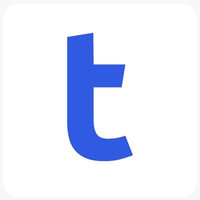 Teachlr Organizations
Teachlr Organizations provides an easy-to-use online school designed to deliver continuous corporate training. Companies are made of people. Better people, better results.
Who Uses This Software?
Universities and Companies of all sizes
Customers
Large Enterprises (>10,000)
Non Profits
Public Administrations
Small/Medium Businesses
Use Cases
Customer Training
Employee Training
Franchise/Dealer Training
Training Companies
Industries
Banking
eLearning
Human Resources
Other
Professional Training & Coaching
Deployment
Desktop Application
Mobile Application
Software as a Service / Cloud
Browsers
Apple Safari
Google Chrome
Internet Explorer
Mozilla Firefox
Integrations
API
G Suite
Paypal
Stripe
Zoom
Training
Documentation
Live Online
Online Tutorials
Webinars
Support
Business Hours
Email
FAQ
Knowledge Base
Live Online
Online Community
Phone
Supported Specifications
SCORM 1.1
SCORM 1.2
SCORM 2004
SCORM 2004 3rd Edition
SCORM 2004 4th Edition
Features
Learn more about the features that differentiate Teachlr Organizations from the competition.
Pricing
Learn more about Teachlr Organizations's pricing options so you can make a business-wise decision on the best software to use.
Reviews
Read Teachlr Organizations reviews and discover how other eLearning Industry community members have experienced the software.