8 Reasons Microlearning Is Here To Stay
If you have ever heard of employee training, then you know what microlearning is. It's that popular. Now, if you've never actually used microlearning to deliver training, you might have doubts regarding its educational impact. After all, imparting knowledge in small nuggets sounds overambitious.
You're right not to rush into an investment before getting your facts straight. For this reason, this article aims to show you that microlearning is not another passing trend with no substance. It's a legitimate training method created for the needs and preferences of modern learners. Here are 8 reasons microlearning is here to stay:
1. Microlearning Actually Works
Microlearning is an effective learning technique. Watching microlearning videos or playing a game of flashcards isn't just a way to pass the time during the morning commute. This type of learning resource has been designed to target specific knowledge gaps fast. Microlearning content offers condensed, simplified information employees can easily understand and retain.
Consuming content in chunks is only phase one in a successful knowledge retention journey. In phase two, employees access previously learned material at frequent intervals. Your employee training software can take care of that, showing employees both fresh and older training content. Activating prior knowledge like this improves comprehension and, in the long term, retention.
2. Employees Love It
Microlearning has certain characteristics that make learning effortless and fun. For starters, it's accessible on mobile, on the go, and at any time. It's also as simple as watching a video that explains how to tie the perfect bow tie. Or, like playing a brief game to clear your mind for a second. This is exactly the case with microlearning, as the content is often interactive and game-based.
All in all, microlearning is uncomplicated, doesn't require sacrifices, and finds its way into your employees' days naturally. Of course, your employees love it. So much so, that 58% of the respondents in a Software Advice survey said, "They would use their company's training tools more if the content was broken up into lots of short, five-to seven-minute lessons."
When employees clearly state they have a preference in the way they want to learn, it's in your best interest to listen to them. Because when they learn with a method they enjoy, they learn more.
3. The World Has Gone Micro
Nowadays, people are perpetually busy and impatient. From 7-minute workouts to 3-ingredient recipes, everything seems to be shrinking in size, duration, and complexity to fit into our lives. Rings a bell?
As for learning, receiving tidbits of knowledge has become second nature to most of us. Microlearning examples are all around us. Whether we use a language app to brush up on our Spanish or read one of these life-hack articles, we are learning new things in chunks.
Deep learning is another story, of course. Microlearning can help expand preexisting knowledge or learn simple skills and hacks. Still, the way it transfers knowledge in small doses is and will remain relevant to the modern lifestyle. When it's used in the right situations, it delivers optimum results.
4. Microlearning Is Perfect For Training Seasonal Employees
If you work in an industry like retail and hospitality, you'll know that training seasonal employees is a seasonal nightmare. Seasonal workers need to get up to speed really fast (yesterday, if possible). They have very little time to devote to training because they work during busy seasons, so long-form training is pretty much out of the question. Usually, a manager or coworker is assigned with their training, which is completed under a lot of stress and time pressure.
The good news is that seasonal workers already have relevant skills and knowledge. Most of the time, they just need to learn the specifics of your business and your way of doing things. This makes training seasonal workers an ideal use case for microlearning. After the training is complete, employees can still visit the microlearning course as a job aid until they've fully familiarized themselves with their job duties.
5.  ...And Your Mobile Workforce Too
Your mobile workforce is another group of employees that is hard to train. You know who they are: healthcare professionals, salespeople, hospitality employees, warehouse staff, and drivers. You know why it's hard to train them too: they are always on the move, they don't have access to a laptop, and they're very busy. And you know what ultimately happens: you deliver training once, and you wrap it up too soon.
Microlearning is often delivered on a mobile. So you could say it's training you can carry around in your pockets. Your mobile workforce can access their course on their phones, whether to catch up with their training or seek help with a task. At the moment, and most likely in the future as well, microlearning is the least disruptive and most flexible training solution for mobile employees.
6. Microlearning Has Lower Cost
Because they're short, microlearning courses can be developed faster and with fewer resources than traditional employee training programs. By investing in microlearning software, you can create comprehensive, engaging training, and reduce cost without sacrificing quality. If you buy ready-made microlearning courses, you cut down on costs even further.
Meanwhile, lost productivity is the most common indirect cost of training. Using microlearning, when suitable, can help employee productivity to remain intact. Employees can easily keep up with their training and do their regular amount of work.
7. Formal Training Isn't Always The Best Choice
Formal training doesn't always make sense. Let's say you've launched a new product, updated a company policy, or installed a new communication tool. So you gather employees for a couple of hours to fill them in and show them the basics. Though it doesn't sound like a big deal, it's enough to make employees fall behind in their tasks.
These types of employee training are best delivered in a microlearning format, for the benefit of both parties. Bite-sized training will achieve the same results without causing any disruption or unnecessary expenses. And, quite honestly, you already hand over some sort of reference material anyway. Why make an event out of it and distract your employees?
8. A Microlearning Repository Is Always Useful
A microlearning repository can be used in all sorts of situations and by all employees. New employees can consult it until they can perform a task on their own while seasoned employees can use it to dust up unused skills or expand their knowledge base. Every employee can use it when a new tool or process has been introduced.
Although trends do come back, it's unlikely we'll find ourselves leafing through printed manuals to answer our how-to questions any time soon. Microlearning repositories are, for sure, a capable and long-term replacement.
Conclusion
The way we learn has changed. With information readily available in the palm of our hands, we are already learning in small chunks every day. The only downside? The amount of information and external stimuli that constantly come our way have reduced our ability to stay focused. This is where microlearning comes in, providing modern employees with training that engages and learning that sticks. Will these two qualities ever become irrelevant? Let's hope not.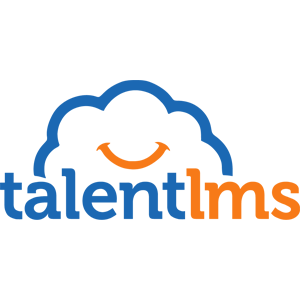 TalentLMS
Easy to learn, easy to use, and easy to like, TalentLMS is designed to get a "yes" from everyone, including C-level execs, budget heads, and busy employees. Now, instead of checking out, your whole organization leans into training.