eLearning Industry Is One Of The Best Workplaces 2022
On June 7, 2022, the Great Place To Work Hellas institute held the Best Workplaces Awards 2022 ceremony at the Hellenic Motor Museum. The institute, which also celebrated its 20th anniversary in Greece, awarded the 25 companies with the best work environment in Greece.
It was an elegant ceremony with over 400 guests and speeches from important personalities in the finance and business sectors. To name a few, the Minister of Finance, Christos Staikouras, presented an award, while the Minister of Labor and Social Affairs, Kostis Hatzidakis, spoke about the importance of supporting and promoting companies who value their employees and strive to create a strong and positive company culture.
The 25 companies that won this year's awards were divided into three size categories: 10 "large" companies with over 250 employees, 10 "medium" companies with 50–250 employees, and 5 "small" companies with 20–49 employees. Some of the winners in the various categories were DHL Express Hellas, Bausch Health Hellas, and Barilla Hellas.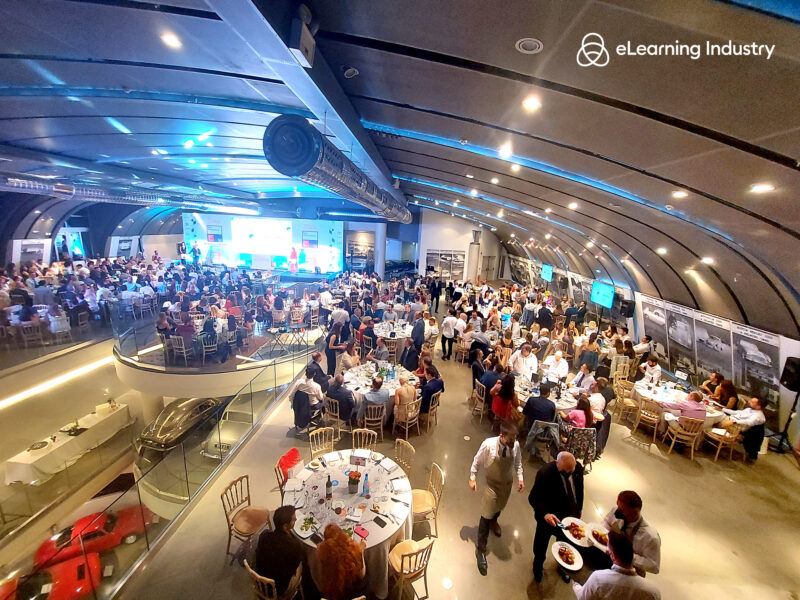 eLearning Industry Takes The Spotlight
eLearning Industry received the third-place award in its category, only in the first year it has taken place in the Great Place To Work survey. eLI was celebrated for its employee-centric culture, the highlights of which are the Culture Shaping Program and the Employee Reward Scheme. In addition, employees are annually assessed on three important pillars that also encompass eLI's core values: Drive Performance, People Development, and Teamwork. The company always strives to offer employees a supportive environment that promotes personal and professional development. eLI's founder and CEO Christopher Pappas strongly believes in rewarding every effort, whether big or small, as it helps the organization and every one of its members achieve their maximum potential.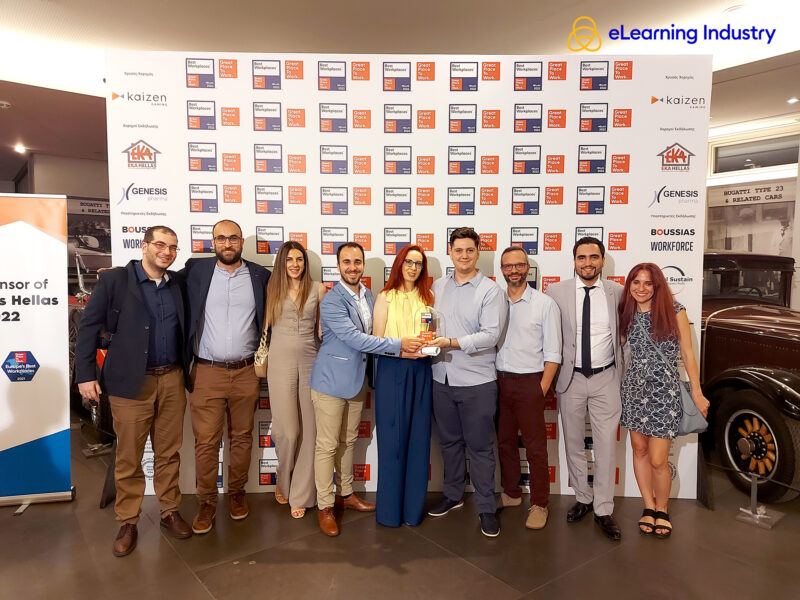 All the winners of this ceremony, eLearning Industry included, are eligible to compete to enter the list of the best workplaces in Europe. That ceremony will be held in Venice in the upcoming month of September.