Which Remote Onboarding Essentials Should You Address Before Day 1?
A new hire's first day is a bit like the opening night of a performance. For things to go smoothly, you'll need to do a lot of work backstage; from the time they accept the job until the time they officially start working. This work, also known as pre-boarding, will involve several different departments. So, proper time management and cross-department coordination will be essential.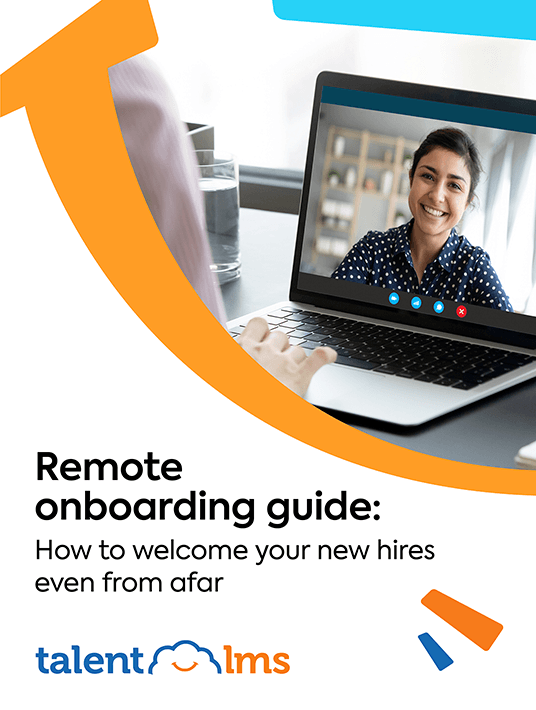 eBook Release
Remote Onboarding Guide: How To Welcome Your New Hires Even From Afar
Support your remote recruits and prep them for any challenge that comes their way!
4 Remote Onboarding Essentials
Here are the four main things you should set in motion before your new hire's remote onboarding begins:
1. Prepare Necessary Paperwork
The first thing on your onboarding checklist should be sorting out the paperwork. When it comes to remote onboarding, you don't have the luxury to invite your new hire to the HR office, where they can review and sign contracts on the spot. Your HR department needs to gather all necessary paperwork, from tax and benefits to contact information, employment contracts, and forms about regulatory compliance, and send them over for signing.
This is where cross-department communication can speed things up. The IT department can help HR find a secure way to send all these documents online so that there are no confidentiality concerns or risk for delays if sent by regular post.
2. Send Welcome Kits And Equipment
Company laptops and any other devices you're providing new hires should arrive before day 1. That means you need to consider delivery times and plan accordingly. But apart from the equipment, it's a good idea to send a welcome kit to your remote hires. It can include company merch such as a mug or thermos, a t-shirt or hoodie, a notebook and pen, or at the very least a mousepad or laptop sleeve. You could also throw in some fun extras like access to an online workout course or a subscription to a streaming service. Welcome kits help remote hires feel… well, welcome. They also help a lot with brand engagement (see point #4).
3. Set Up Accounts And Equipment
Here's another case where your HR and IT departments will need to work together. New hires will need to be registered to your HR platform and set up their email, Dropbox, Slack, Microsoft Azure, or any other service your company uses. Ideally, all this should be done with a single sign-on to simplify things for users.
As for the equipment, apart from sending them on time, you'll also need to provide setup instructions and access codes. One way to do this is to book a time slot for every new hire when someone from your IT department will walk them through any specific software that needs to be installed or answer any questions. But because IT departments are usually swamped, it might be smarter to do a series of step-by-step videos with instructions. This will work for most people - and you can still offer one-on-one sessions if any problems occur.
4. Cultivate Brand Engagement
Branding is a part of the pre-boarding process that often gets neglected - but it can make a big difference with employee engagement and retention. The period between a new hire accepting a job and their official first day is ideal for engaging them with your brand and getting them excited about joining.
You can do that using a great welcome kit and offering parts of your remote onboarding training earlier. You can also introduce new hires to their mentors well before day 1, so they can ask questions and learn more about company culture. Another idea is to send them some fun facts about their future team members to give them some interesting talking points during their first day.
Let's Recap
To ensure your new hire's first day will be a success, you need to set certain things in motion well in advance.
For starters, you need to gather all necessary paperwork and forms and find a way to send them online, safely, and on time. Then, you need to make sure work-related equipment/ devices, as well as a welcome kit, will also arrive on time. Finally, you need to figure out the best way to set up accounts and provide instructions and passwords for your software.
While you do all that, it's also a good idea to start engaging your new hires with your brand. You can send them company-related information, introduce their team members, or even get them in touch with a mentor who can answer any questions they may have.
Download the eBook Remote Onboarding Guide: How To Welcome Your New Hires Even From Afar for tips to launch an employee onboarding program that builds self-confidence and prepares your new team members for the challenges ahead. It even features a handy onboarding checklist so that you include all the essentials to set them up for long-term success.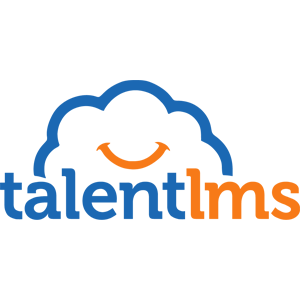 TalentLMS
Easy to learn, easy to use, and easy to like, TalentLMS is designed to get a "yes" from everyone, including C-level execs, budget heads, and busy employees. Now, instead of checking out, your whole organization leans into training.