Remote Workforce Development Opportunities
Progress in all areas, including that of remote working, is unrelenting. The recent pandemic has probably only served to bring trends forward. No wonder everyone is talking about the future of work. In the world of training and development, we're seeing clients prioritise in a number of areas that would otherwise have remained unchanged in the short term. Below are a few focal points that organizations should consider for remote working in the future: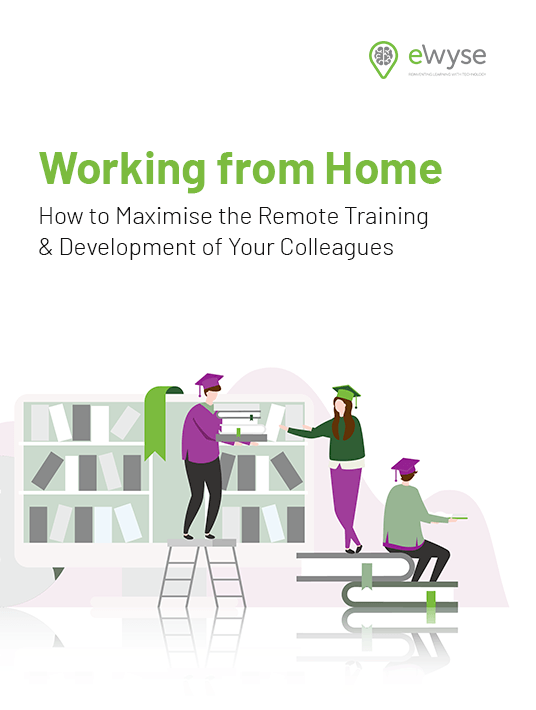 eBook Release
Working From Home - How To Maximise The Remote Training And Development Of Your Colleagues
Discover how to support your remote workforce and address business challenges with eLearning solutions.
What The Future Holds For Remote Workforce Development
1. The creation of a learning culture
This is something that we don't see enough companies doing. As we discovered earlier, the creation of an accountability culture is a vital foundation for learning and development. According to a CIPD report, 98% of learning and development practitioners wish to develop a positive learning culture, yet only 36% feel that this exists in their organisations. This type of environment could be implemented in a number of ways, including carrying out a review of the existing company culture, using experts in this area. To provide the necessary leverage, the review would need to be sponsored from Board-level. This is important as something so pivotal would align with the company vision and underlying strategic mission.
2. Reassessment of face-to-face training benefits
The sudden push from office to remote working was an unexpected, seismic shift. But perhaps the most unexpected result was the speed at which we all adapted to the new way of working. Companies across all sectors had to focus on survival, with only essential training taking place across video conferencing platforms, such as Zoom or Microsoft Teams. As we move into the next phase of readjusting, however, there is a growing confidence in the value of remote training in all of its formats. The regular Zoom sessions are now being replaced with the proven effectiveness of self-paced and blended training, with many, cost-effective options being employed, as we covered earlier.
Face-to-face training, while still of immense value, will be used only when necessary. For example, where one-on-one practical guidance or assessment might be needed.
3. Delivery of learning at the departmental level for remote working in the future
Our conversations with clients are already showing that both the blended and self-paced approach to learning will also become increasingly defined in ways that align to a company's hierarchy.
For example, a lower-cost off-the-shelf model of self-paced remote training might be applied to all new starters to ensure a certain level of basic knowledge. As you move up the chain of command, training might become more tailored, with the C-Suite receiving the equivalent of fully bespoke one-on-one coaching.
This approach would take advantage of the cost-savings from remote training, with those funds being reallocated to pay for the individual executive training.
4. Continued technology improvements to broaden appeal & accessibility
One of the main disadvantages of remote learning has been the lack of appeal due to certain technology limitations. For example, use of video conferencing was challenging due to the bandwidth restrictions, poor quality and the perceived security risk. The rollout of improved technology like 5G and more advanced API's, means that these issues are a thing of the past.
Being forced into remote work has resulted in many companies having to rethink areas such as business continuity, operational resilience and data management.
Training and development is impacted by all of these factors, so the core technology areas such as content delivery, LMS security and remote functionality have all advanced to accommodate the needs of demanding organisations. With so much investment into remote training infrastructure, it's unlikely that things will ever revert to how they once were.
5. The growth of geographical working hubs - the 'work from anywhere' approach
The drive to continued efficiency, together with the demographic and political drive away from inner cities to smaller settlements with a better quality of life, means that companies will consider the long-term options of operating without the traditional head-office.
Instead, it's likely that colleagues will be encouraged to take advantage of a regional hub or leased, shared office space model, where local offices will be used only when needed.
6. Remote training standardisation and commoditisation
Eventually all things of mass appeal become commoditised. And with this comes the need to conform or standardise products and services. Remote training and development is no exception to this rule. This process will also accelerate its growing appeal, as costs continue to decline, value for money increases and acceptance is normalised.
Your Guide To Remote Working In The Future
In recent times, we have seen unprecedented changes which have impacted almost every aspect of our lives, including the way we progress in the workplace. Training and development is still vital for the success of an organisation, so we have tried to offer advice on how to maximise your success in this area.
Download the eBook Working From Home - How To Maximise The Remote Training And Development Of Your Colleagues to learn how to address your L&D challenges with online training solutions.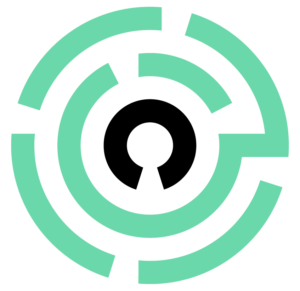 eWyse
eWyse is an award-winning agency, using a unique methodology called the 3C Framework to help build perfect eLearning courses that engage, entertain, and educate learners while helping companies to reach their objectives. Let's discuss your ideas!