How To Submit An eLearning Press Release
Whether you've written an eLearning press release yourself or hired a PR professional to do the job, finding the right distribution platform is the next logical step. But how do you submit an eLearning press release for online publication? More importantly, how do you ensure that it reaches your target audience and gets picked up by members of the media? Here is a 7-step guide to submit an eLearning press release to eLearning Industry.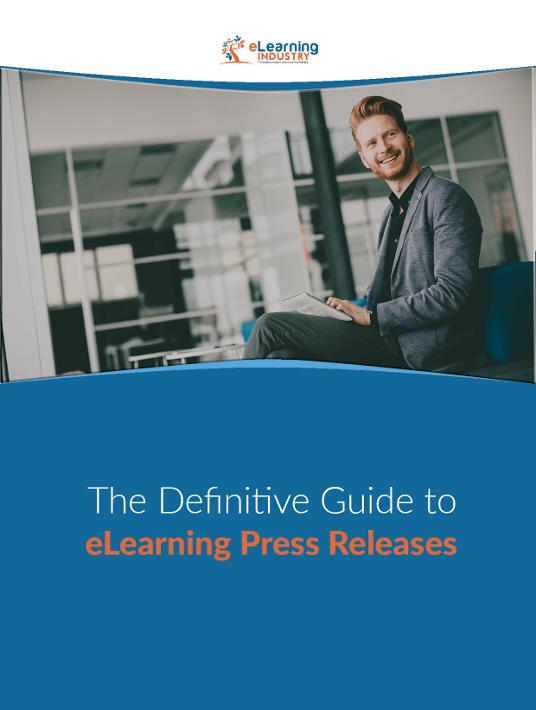 eBook Release
The Definitive Guide to eLearning Press Releases
Download our free eBook and start optimizing your eLearning Press Releases.
1. Polish Your eLearning Press Release
Before you can submit your eLearning press release for distribution, you'll have to give it a good polish. Be on the lookout for grammatical and spelling errors, as well as formatting issues. Mistakes detract from the value of your eLearning press release and lessen their credibility. As such, you may want to enlist the help of a colleague, or professional editor, to proofread your eLearning press release. Bear in mind that most distribution services, including eLearning Industry, do not revise the eLearning press release prior to publication. You are also responsible for verifying all of the information, such as facts and quotes.
2. Integrate Keywords
One of the perks of submitting an eLearning press release is driving traffic to your site and enhancing your Search Engine Optimization (SEO). In order to accomplish this, however, you must integrate targeted keywords in the body of your eLearning press release. Many media sources now use software that searches for specific words or phrases. This helps them narrow down relevant stories that they can cover in their publications. Just be sure to choose your keywords carefully, as they must tie into your topic AND your brand. For example, you should mention your company name and niche (industry, specialty, etc.) at least 2 to 3 times.
3. Review Formatting Guidelines
Every distribution service has their own formatting recommendations. For this reason, it's important to review the guidelines to ensure that your eLearning press release meets the specifications. For example, most sites prohibit certain topics, like stock tips or adult websites. You can view the Editorial and Submission Policy Guidelines for eLearning Industry, which can help to ensure that your eLearning press releases gets approved as soon as possible.
4. Choose The Right Time To Submit
As the old saying goes: "Timing is everything!" Submitting your eLearning press release too late doesn't give your readers enough notice. For example, they won't be able to rearrange their schedules in order to attend your eLearning event. Likewise, publishing your eLearning press release too soon gives them time to forget. Ideally, you should submit your eLearning press release at least 2 to 3 weeks before your big eLearning event, such as an eLearning course launch or online webinar. If your topic isn't time sensitive, try submitting it toward the beginning of the week. This gives news outlets plenty of time to review your story and publish it that week.
5. Select A Package
Choose the package that's best for your business and your budget. Most distribution services offer bulk packages which allow you to publish a specific number of eLearning press releases. All of the eLearning Industry packages include:
Complete tracking of KPIs to monitor the effectiveness of your eLearning press release
Promotion on all of the eLearning Industry's network websites
Exposure to over 500,000 readers a month
Email notifications to 90,000 subscribers
Free social media promotion and Google ad promotion
In addition to all of these features, you'll also find that our submission form is simple and straightforward. We make it easy to publish your eLearning press release and reach your target audience, so that you can improve your marketing ROI.
6. Double Check Your Contact Details
Before you hit that "submit" button, double check all of your contact details. Verify that the information is correct and up-to-date. Most importantly, ensure that the contact you are using is going to be available. Members of the media may need to get in touch with your organization for more information. If they can't reach your contact, they may pass on the story. Thus, you've missed out on a golden opportunity. When in doubt, include two sets of contacts so that you have all your bases covered. This includes their email addresses, phone numbers, and website URLs. This is also a good time to give your eLearning press release one last proofread to check for errors you may have missed.
7. Upload Your eLearning Press Release
There are typically two ways to submit your eLearning press release. You can either send it via email or upload it through a submission form. Whichever route you take, make sure that the formatting is still intact and that you include the necessary links and multimedia. If you don't want to include images in the body of the email, type "images available upon request" at the bottom of the eLearning press release. Preferably, in the "editor's notes" section. Avoid attaching large files, such as uncompressed high-res images. Many news outlets won't open attachments due to potential viruses. Lastly, click on all of your embedded links to ensure that they are still active. There should only be 1 or 2 links per eLearning press release, and the redirect pages should adhere to submission guidelines. For example, the links must not send readers to a spam or adult website.
Some eLearning professionals opt for free distribution sites. However, free isn't always better, particularly when the success of your eLearning product, event, or company is at stake. Submitting an eLearning press release through a professional service may come at a price, but it offers a variety of promotional perks.
Distributing an eLearning press release can be one of the most effective marketing moves your organization can ever make as long as it is well written and focuses on intriguing, inspiring, and enlightening its readers. Download the Free eBook: The Definitive Guide To eLearning Press Releases for tips that will help you craft your eLearning press release, enhance your brand image and increase your sales.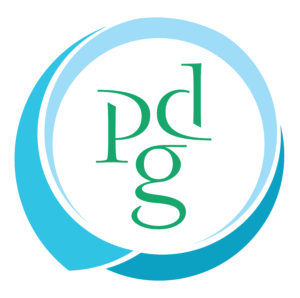 Performance Development Group
We make people better at making their business better.