An Infographic On The 1 Mile Roadmap To Online Learning
Infographic: A Roadmap to Online Learning was created by Angela Goldman. I really like this infographic because it is straight forward, with a lot of details, and valuable advice such as:
Create a Business Plan
Designate a Leader
Convene a Task Force
Create Policies and Practices Geared Toward Accreditation
Pilot An Online Course
Be Prepared to Launch with High-Quality Content.
Would you like to see the full A Roadmap to Online Learning infographic?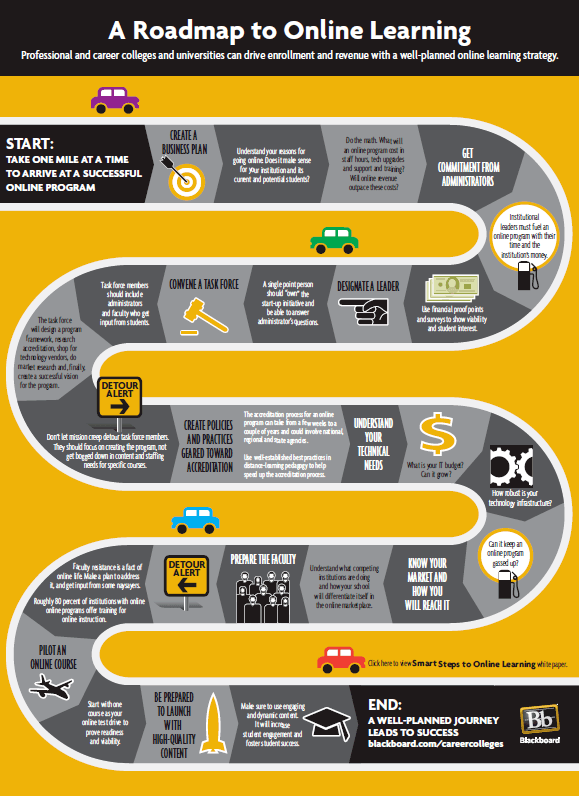 Source: Blackboard Blogs