How Can Data Theft Happen Through Cloud?
There is a huge stress on cloud migration nowadays. The cloud has many advantages because it provides round-the-clock ease of access to your customers. The companies need to decide what purpose they want the cloud to serve, whether it should only be used for storing data or contain a mobile app. To determine the utility of a cloud-based server, businesses need to comprehend their own goals from this technology. Companies can also use cloud eLearning to ensure that the learning through it takes place everywhere, rather than depending on the availability of a server. This way, employees can benefit from all the comforts of a classroom. Cloud-based LMS has the most inevitable advantage in that PDF documents and eBooks can be uploaded.
The problem with a data breach in cloud eLearning for colleges and universities arises when non-students can download eBooks without incurring any costs because they know the credentials.
Why Is A Cloud Server Needed?
You must have a detailed cloud adoption plan, which is crucial for utilizing this technology. First of all, any business owner needs to sit with the CIO of their company to decide what will be the impact of cloud adoption on the business, including various employees, the stakeholders, and how this technology will be managed.
When you are a small business enterprise and don't have many employees who need access to the cloud-based mobile app, it's better to start with a SaaS-based cloud vendor so that you have scalable operations. The company does not have to worry about the hardware management costs associated with running a data center.
But a problem associated with cloud eLearning is that anyone can have access to the LMS, even when they just have access to the cloud centers, which are the same for every student. But the cloud vendors can ensure that only authorized students can open the downloaded files because the latter are password protected. The data can also be encrypted with a public key and decrypted by the student through a private key. So, the teachers also know when the student who has accessed it decrypts the downloaded file on their PC.
4 Considerations Before Registering For A Cloud-Based Server 
1. Costs Are Charged On A Per-User Basis
Although cloud eLearning is beneficial for small businesses also, its requirement depends on how many people will need to access it. When the company does not have different branches, all the employees access it in the same time zone and, hence, no use for 24/7 availability. The excessive purchase of per-user access to such software is useless when there are not many stakeholders who need to use your website/LMS in odd hours. There are charges implemented for every user who logs on to the cloud-based software.
2. Users' Lack Of Knowledge
Once the company has implemented this technology for imparting training, it's also crucial to it whether the users can use it or not. For example, once you have introduced cloud, the next part is to see whether the workers are consulting the documentation available regarding this software. Are they logging in to the vendors' websites to enhance their skills for this knowledge? There are also YouTube modules that impart knowledge about the cloud.
3. Frequent Data Theft
But adopting a cloud implies that a company becomes vulnerable to data theft attacks. The company can take various measures to prohibit such attacks. One of them is using virtual private networks to ensure that nobody except employees can access the cloud because they know VPN credentials. For this purpose, take the aid from cloud security experts who have all the knowledge to prevent such data breaches. They can also protect databases by making sure that the data transfer happens in an encrypted mode.
4. New Laws About Data Privacy In The US
Small businesses also have to follow strict data governance laws so that everything stored on the cloud is safe. The Federal Trade Commission has enabled a lot of rules to ensure that the companies protect the data collected from consumers. An action can be initiated against companies that don't have apt data security measures. If the company is collecting some sensitive information from its consumers via a website hosted on the cloud, then, their consent should be taken via a privacy policy. If they don't agree to such, data provision cookies should not be stored about their website visitors.
Cloud eLearning is safe because the data is stored in the form of Google Docs, Excel sheets, etc. But the companies must have measures in place to ensure that the data can be retrieved in case of a breach.
Disadvantages Of Cloud 
1. No Standard Protocol For Data Storage
The data storage in the cloud does not have a standard protocol followed by each vendor. So, the businesses using such services cannot go for another vendor easily. Since the vendor of the cloud server stored the data, any kind of theft caused by an employee can be dangerous, especially when the data is highly confidential, like financial information.
2. Unavailability Of Data Centers
Although cloud eLearning is an excellent solution to reach customers and employees who are not at the same location, the company relies on a cloud data center for its accessibility.
So, everything in the cloud computing system is arranged temporarily, depending on the traffic coming from a certain location, such that when it increases, a company gets a data center through its cloud vendor. But if there is no data center available in a certain location, then what's the use of having a website or LMS on the cloud?
The data center might not be available for some time only but the company can suffer major losses in terms of website traffic.
Safety Measures Of Data Centers 
1. Regular Audits Of Data Centers
The availability of a data center also matters when you are using a private cloud service because your website is only hosted on the server. In case of a requirement of a data center, it can be arranged quickly. However, ever since the implementation of HIPAA and FERPA rules, it's important that a company checks whether its cloud vendor gets its data centers audited for compliance.
2. Restrained Access
Another measure is that there should be controlled access to the data center through a key card facility.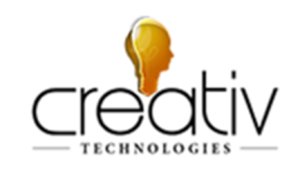 Creativ Technologies
We provide niche elearning solutions to corporate clients. Our company also provides LMS administration services. We are experts in Blended Learning, Mobile Learning and Web Based Training