Instructional Design
What Does An Instructional Designer Do? Infographic
Have you been invited to review What Does An Instructional Designer Do? Infographic?
That's great! Login with your email and password to proceed, or click here if you do not have an account yet.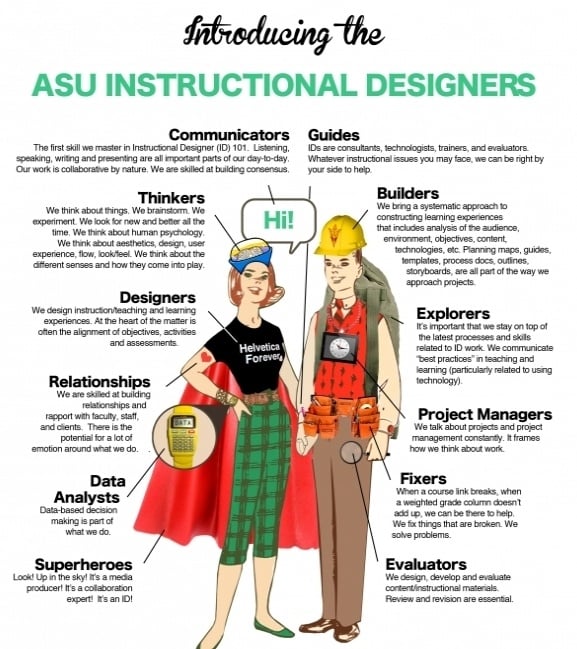 The Introducing the ASU Instructional Designers is a great instructional design infographic based on these finding and produced by Arizona State Univeristy (ASU). In addition, I highly encourage you to read the following 7 Instructional Design articles.
7 Instructional Design Articles That You Should Read
Find more
education infographics
on e-Learning Infographics
Arizona State University