How To Choose A Responsive LMS For Multi-Platform Online Courses: 6 Tips For eLearning Professionals
Due to the growing popularity of mobile-friendly courses, more and more LMS providers are offering responsive design features. Responsive design gives eLearning professionals the opportunity to create a single online course that can be viewed on any device, without compromising navigability or aesthetic appeal. The online content, image, and layout automatically adjust to fit the screen size and resolution of the tablet, smartphone, or computer. Here are 6 tips you can use to find the ideal LMS for your multi-platform online courses.
We've simplified LMS software selection
In 5 steps our LMS consultants will help you find the top Learning Management Systems that will best add value to your business.
1. Research your learners' mobile device preferences.
Every learner has their own preferred device that they use to stay updated and keep in touch. As an eLearning professional, it's important to know what those mobile devices are so that you can find an LMS that supports them and provides an effective eLearning experience for every member of your audience. Do some research by conducting surveys, focus groups, and interviews to get an idea of what mobile devices and browsers your online learners use on a regular basis. After doing so, research your options to see which are in-line with the needs and tech preferences of your online learners. While some responsive design LMS solutions cater to virtually any mobile device, there may be some which offer limited support for certain phones, tablets, or browsers.
2. Verify data security protocols.
Accessibility is important, but data security is a top priority. Your online learners need to know that their personal data is safe before they can fully engage in the online learning process. Therefore, you should always ask about the encryption and security protocols that the LMS vendor has in place to protect sensitive information. Ideally, the vendor should offer at least two authentication procedures and store all of your data on a remote server in case the master server sustains damage. You can also take a look at reviews from current or past clients to get their viewpoint regarding the LMS' safety measures.
3. Opt for an eLearning platform that allows offline access.
While most responsive LMS options are compatible with virtually any tablet, smartphone, or computer, there are some that even allow offline course access. For example, learners who are on-the-go can simply download the eLearning course materials and then view them at a later time, even if they don't have a Wi-Fi connection. When they do have internet access, the LMS will sync with the mobile device and update their eLearning course progress and completion records to reflect the online exercises, activities, and eLearning assessments they complete offline. Make sure that your LMS vendor offers offline access so that your learners can participate anywhere, anytime.
4. Determine if the LMS can evolve with your needs.
The LMS features and functions you need now may not necessarily be what your organization needs in the future. This is why it's essential to opt for an LMS that can evolve with you, instead of limiting your eLearning course' s true potential. Choose a responsive LMS that supports a wide range of mobile devices and eLearning platforms that are commonly used today, and is willing and ready to update the system based on emerging trends and new tech gadgets. You won't want to be stuck with an LMS that stays rutted in 2016 technology ten years from now. So, don't be afraid to ask about where they are taking their eLearning platform in the near future and how they plan on adapting to new tech developments. You can also go with an LMS that allows for full customization and adaptability, which gives you the power to evolve with the tech trends on your own.
5. Test the load times and navigability.
There are few things more frustrating than trying to logon to a website or eLearning course, only to be met with a loading bar that is moving at a snail's pace. This is why it's imperative to test the LMS beforehand, ensuring that it offers smooth navigation and quick loading times on a wide range of mobile devices. Ask for a live LMS demo or a free LMS trial and test out the eLearning platform on a few different tablets or phones to see if it lives up to your expectations. If you discover that it simply cannot keep up with more modern devices, then you may want to opt for another solution.
6. Gather feedback from your online learners and facilitators.
You may think that you have a clear idea of what your online learners and facilitators need from the LMS, but you cannot be certain unless you do your homework. Just as you researched your learners' mobile device preferences, you should solicit their feedback regarding all other aspects of the Learning Management System. This helps you identify which LMS is best suited for your organization's goals and objectives, as well as the talents and skills of your eLearning developer and facilitators. For example, you may find an LMS that offers a plethora of features and high tech functions, but your eLearning team or facilitators may not have the experience or knowledge to use the tool effectively. This would lead to a lengthy and costly learning curve.
A majority of LMS solutions offer free trials that give you the opportunity to try before you buy. So, take advantage of this and see if the learning management platform offers all the features you need at a price you're comfortable with. In fact, keep these tips on hand when you're test driving the LMS to determine whether it has all of the multi-platform essentials. You can also get an LMS quote tailored to your needs in as little as 3 minutes. This simple 5-step process will help you find the Learning Management System that works best for you.
Want to learn more about how to use responsive design to develop mobile-friendly online courses? Read the article 7 Tips To Create Responsive Design For Mobile Learning to discover how to use responsive design to develop mobile learning experiences.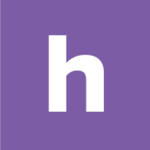 Homebase
Make work easier. Running a small business has never been harder. Homebase helps with free tools to track time and manage your team.