TalentLMS: The Best Cloud Based LMS At A Sweet Discount!
Get Started for Free! Upgrade until October 15th, 2014. 
Save 50% (up to $500) on the planet's most easy, cloud based Learning Management System to train your students, employees, partners or customers. Exclusively for eLearning Industry's members. Your promo code: TALSEOC14
Top 9 Reasons To Choose TalentLMS, the super-easy, cloud based LMS!
Fewer headaches
TalentLMS is really easy. We built it to increase your satisfaction and fun from online training.
Always available
No need to install, upgrade or backup anything. TalentLMS is a Cloud powered LMS.
Build courses in minutes
Reuse your presentations and videos or a wide range of online material with our Social integrations. Make stunning courses with minimal effort.
Customizable to your needs
Your own domain, logo and theme. Make your LMS look the way you dreamt it.
Reports that make sense
Simple and comprehensible analytics about everything that happens inside your learning environment.
Enterprise friendly
Building blocks like Branches that fit with your enterprise. A secured and encrypted channel for all data communication.
Mobile friendly
An LMS built from scratch to work with iPad, iPhone, Android (and similar) devices.
Complete and powerful
Support for SCORM & TinCan, notifications, course selling, video-conferencing, extensible user profiles etc. Everything you really need is here.
Easy to maintain
Built with a preference for conventions over configurations. This means fewer things to configure, more time to deliver great training.
TalentLMS is trusted by 15,000+ organizations
"Talentlms makes online learning easy
If you are looking for a service that makes it easy to create and administer courses that are attractive and convenient for students using computers or mobile devices, TalentLMS is worth investigating. Since they give you the chance to create up to ten courses, no strings attached, you have a chance to thoroughly test its features to see how it would work for your group.
Stephanie Watson, GetApp
"Talentlms shows much promise!
The best part is the friendly relationship we have with the TalentLMS staff. They seem willing and able to address our concerns in a highly collaborative manner, which is very helpful and refreshing."
Brant Williams, cPanel.
Get Started for Free! Upgrade until October 15th, 2014.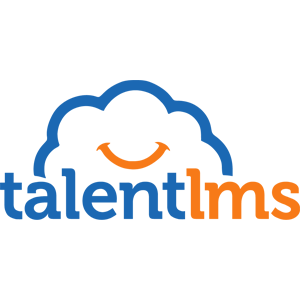 TalentLMS
Easy to learn, easy to use, and easy to like, TalentLMS is designed to get a "yes" from everyone, including C-level execs, budget heads, and busy employees. Now, instead of checking out, your whole organization leans into training.