Trending eLearning Content Providers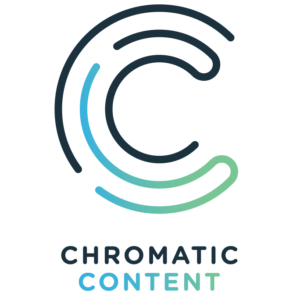 Chromatic Content Reviews
Innovative and creative eLearning content that transforms organizations. We help companies increase productivity, revenue, and customer satisfaction through innovative, engaging eLearning content development and strategies.
Achieved Results

Communication

Deadlines

Quality of Service

Responsiveness

Value for Money

Likelihood to Recommend
Apr 21, 2021
Developed and launched PBS's first online Learning program for 157 member stations
What do you like best?
The Chromatic Content team were absolute professionals from the very start. Our team didn't know what we didn't know about curriculum design or eLearning platforms. Our technology partner recommended Chromatic Content to help us define the strategy, identify knowledge gaps, and develop appropriate learning paths that would position our member stations for success. Their patience, expertise, and overall guidance was instrumental to us launching the first on-demand training courses for PBS.
What do you dislike?
If there was something that we disliked about the process it was that it took too long to launch. However, that had nothing to do with Chromatic Content! We were just too new to understand the time it took to develop learning paths for our station members. Though the launch was later then we would have liked, Chromatic Content stood beside us from the beginning to the ver end (and beyond!).
Feb 26, 2021
eLearning content that delivers exceptional results!
What do you like best?
The team is easy to work with. They grasped our product quickly, translated our processes into easy-to-follow eLearning content, and implemented the content into our LMS.
What do you dislike?
There wasn't anything that I didn't like about working with the team, translating software into training videos is a process and it takes time to make sure you are developing robust content.