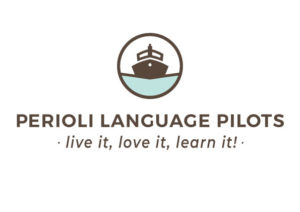 Perioli Language Pilots Reviews
Perioli Language Pilots offers people-focussed digital and face2face language and skills training courses
Achieved Results

Communication

Deadlines

Quality of Service

Responsiveness

Value for Money

Likelihood to Recommend
Feb 4, 2021
Professional Lesson and Excellent Service, yet Very Personal Touch!
What do you like best?
One on One session they provided was always enjoyable and followed my personal need. They were flexible enough to adopt my irregular work schedules and also well adjusting my "slow" learning curve. All instructors I met was friendly and very professional. I highly recommend Perioli for any companies and individuals.
What do you dislike?
None! I don't have any complaints. Nothing their fault, but we did many session online. So, we sometimes experienced poor network connection. But, it happens on anyone anytime.
Jan 25, 2021
Great professionalism and wonderful experience!!!!
What do you like best?
They genuinely care about their customers. I have had a fantastic relationship with them during my relocation to Germany. I have been provided not only standard online or face to face classes but much more than that. They were available to me and my family 24/7 until we settled down. We would've been totally lost without them.
What do you dislike?
I am not really sure what to put here since I have experienced only great moments with this company.