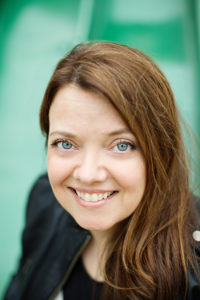 VoicedByLynn LLC Reviews
Lynn Norris is a Voice Arts Award® winning narrator with a life-long love for learning. Lynn provides deliveries from the professorial to the casual and even animated or operatic for your eLearning, Explainer or other instructional projects.
Achieved Results

Communication

Deadlines

Quality of Service

Responsiveness

Value for Money

Likelihood to Recommend
Feb 25, 2020
Lynn has always been extremely responsive and easy to work with. Her work is top quality.
What do you like best?
In my industry, we need talented artists who can work with our schedules. Our video deliverables are tied to conferences, product launches, campaigns... So we have pretty strict timelines. Lynn has proven time and again she can deliver great quality, and on time. She gets it quick, and works fast. I really enjoy working with Lynn.
What do you dislike?
There's nothing I can say here... We have worked together on many projects and haven't run into any issue. It has always been easy.
Feb 19, 2020
Lynn is eager to please and a pleasure to work with.
What do you like best?
Extremely talented and professional. Pleasant personality. Always strives for perfection.
What do you dislike?
I'm at a loss for words. We have never had a problem with any project we have worked with Lynn on. Can't think of a thing.
Feb 19, 2020
I've used Lynn as a video voice talent for a series of corporate explainer videos.
What do you like best?
Like many voice actors, Lynn has a great voice. But unlike most (and I've been writing and producing videos and commercials for over 30 years), she's extremely fast, responsive, flexible, professional and just super nice. She gives me exactly what I want, adds value in each session, charges reasonable fees and gives me an end result that everyone likes (which isn't easy in a company with dozens of stakeholders). She has become the voice of our company, and I couldn't be more pleased.
What do you dislike?
I only wish we were producing more videos so I could work with Lynn more often.