Trending eLearning Authoring Tools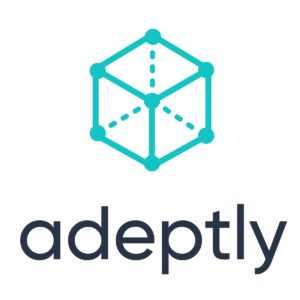 Adeptly Reviews
Create learning games that track, assess and change human behaviour
Who Uses This Software?
Adeptly is a learning game authoring tool that enables L&D professionals and training companies. Adeptly can also be used by anyone to simulate and provide data on any process. We work with organisations of all sizes, teaching requirements, and ambitions.
Adeptly Reviews & Ratings 2023
Read Adeptly reviews and discover how other eLearning Industry community members have experienced the software.
Usefulness

Usability

Customer Experience

Likelihood to Recommend
Oct 21, 2020
Super powered learning game platform thats ridiculously easy to customise.
What do you like best?
We found it super easy to create a custom game for a local school learning project. Working with the Adeptly team we storyboarded the journey and got to work creating beautiful game worlds that the kids could play though, navigating their way through multiple choice questions with a vast array of journeys and different outcomes. We were able to add content and multi-choice questions efficiently and were guided by the team on best practices for what would work better with our audience in mind.
What do you dislike?
Writing down our many ideas into a single one, the platform allows for so much we had to refrain ourselves from going wild. Also the writing of content! We had a large number of languages to convert which the team handled superbly!
Oct 14, 2020
Working with Adeptly has been great. We successfully delivered a project to our main client.
What do you like best?
The feedback we've had has been positive and the user experience has been highly regarded. As a result, 2021 will see another game being launched too, which we're excited about already.
What do you dislike?
There is nothing we dislike about the authoring tool. The team were very quick to implement any feedback we had - so kudos to them.