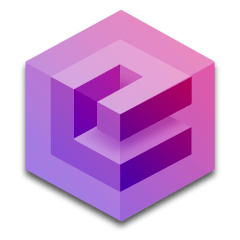 Evolve
Evolve is an intuitive tool which builds cool HTML5 eLearning content. Its rich feature set gives you full control of your course creation and presentation. It integrates easily with SCORM, TinCan, the Adapt Framework and a range of LMS platforms.
Evolve Reviews
Read Evolve reviews and discover how other eLearning Industry community members have experienced the software.
Usefulness

Usability

Customer Experience

Likelihood to Recommend
This is the best authoring tool offering awesome variety of content at a very economical price.
What do you like best?
Evolve has a myriad of content types to choose from which covers needs of almost any industry or education purposes . The pricing is one of the most economical and that makes it a great value for money. Mobile responsiveness is very well built into the system . Support is great and very responsive. Text editor is very rich and even helps one make courses on subjects like mathematics and chemistry . There are many more awesome features that I can't point out here due to lack of space
What do you dislike?
Initial learning curve can be a bit daunting . There are just so many settings and extensions to learn about and then plan your course . The good part is that, once one has mastered these settings and made 'templates' for oneself , the course creation becomes simpler with time.
Fixes almost everything wrong with Adapt!
What do you like best?
I like that I can create courses fast, that look elegant and are engaging for the learner. I love that I could import my own fonts and that I can author the courses online from any computer. I love the interactive video feature and the ease at which I can create branching scenarios.
What do you dislike?
- The lack of a proper knowledge base and support site - The lack of transparency in their product roadmap - The amount of time between releases (I wish they were developing the tool more aggressively) - The the lack of self help or community support options