How To Use Blended Learning
Blended learning is the integration of face-to-face learning experiences with online resources. This learning approach has the potential to stimulate effective learning. Online learning helps prepare for the upcoming ILT (Instructor-Led Training) and face-to-face interaction. Nowadays, online or digital learning resources can be easily accessible at any place and at any time. Learners can learn at their own pace, follow the courses/modules, and clarify their doubts in the ILT and face-to-face interaction. Blended learning also contributes to learners' motivation and satisfaction. Also, it stimulates a feeling of responsibility in the learners.
In blended learning, you can make use of a wide variety of learning methods, tools, and technologies that include training videos, webinars, video lectures, Learning Management Systems (LMSs), Learning Experience Platforms (LXPs), microlearning platforms, smartphones, tablets, AR/VR gadgets, learning analytics, virtual tours, web tasks, games, and others. You can use microlearning as an important aspect of providing digital learning as part of blended learning. A learning platform like KREDO has the flexibility to enhance any existing course to make a user-friendly mobile learning course.
To make learning more engaging, you need to decide on the degree of blend required for online and offline methods. For example, you are developing a blended learning program on the cardiovascular system for medical professionals. Concepts like the heart, lungs, and cardio system can be explained using visual graphics through mobile learning or online. You can even use Virtual Reality for a few lab experiences. But when it comes to training for cardiopulmonary resuscitation (CPR), they need the direct supervision of an instructor or expert.
This article will look at 3 effective and impactful examples of blended training.
Examples Of Blended Learning
Scenario 1: Blended Learning Is Ideal For Skill Development Training
The scenario shown here is an example of a blended learning program on soft skills training for employees. Previously, the program was based on ILT sessions and face-to-face interactions. The five-day program was mostly dependent on outside experts/trainers to create the right engagement for the learners. But trainers were not always available. Moreover, the ILT or face-to-face training was a time-consuming process.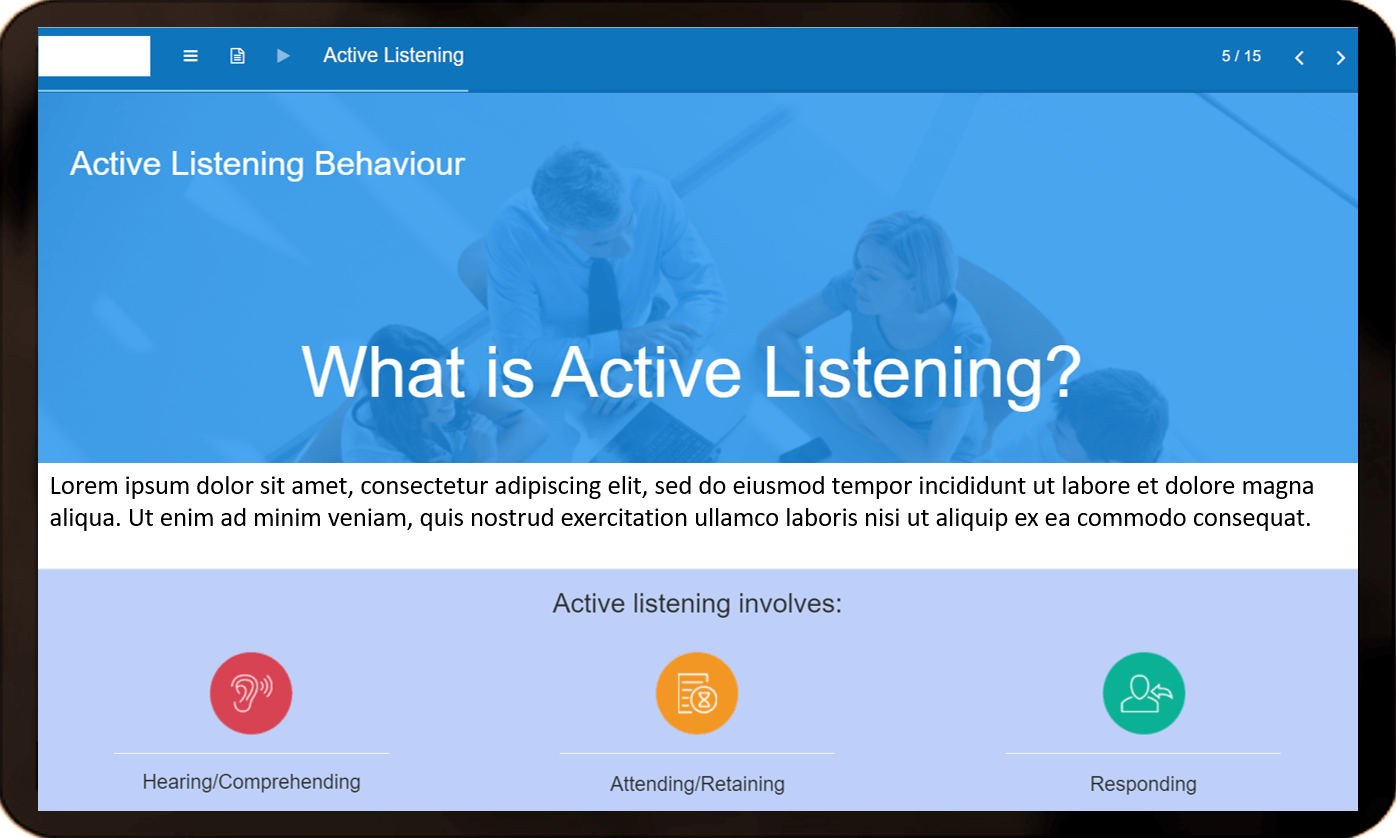 We proposed a solution by converting the introductory and awareness-level topics into a digital learning format. We have also converted some ILT and face-to-face activities into online games. This blended learning approach worked out well. The ILT and face-to-face training time was reduced from five days to one day. In this example of blended learning, mobile learning modules helped the learners prepare well for face-to-face training. The activities and games also helped the learners apply the concepts learned better.
Scenario 2: Use Blended Learning Strategy For Employee Onboarding
Here is another interesting example of blended learning. The scenario shown here is an employee onboarding program which uses a blended learning strategy. The program was developed for the newly joining employees of an insurance company. The company is a leading provider of the homeowner, automobile, and personal lines of insurance. The company wanted a holistic orientation program to educate new employees on their various products and services.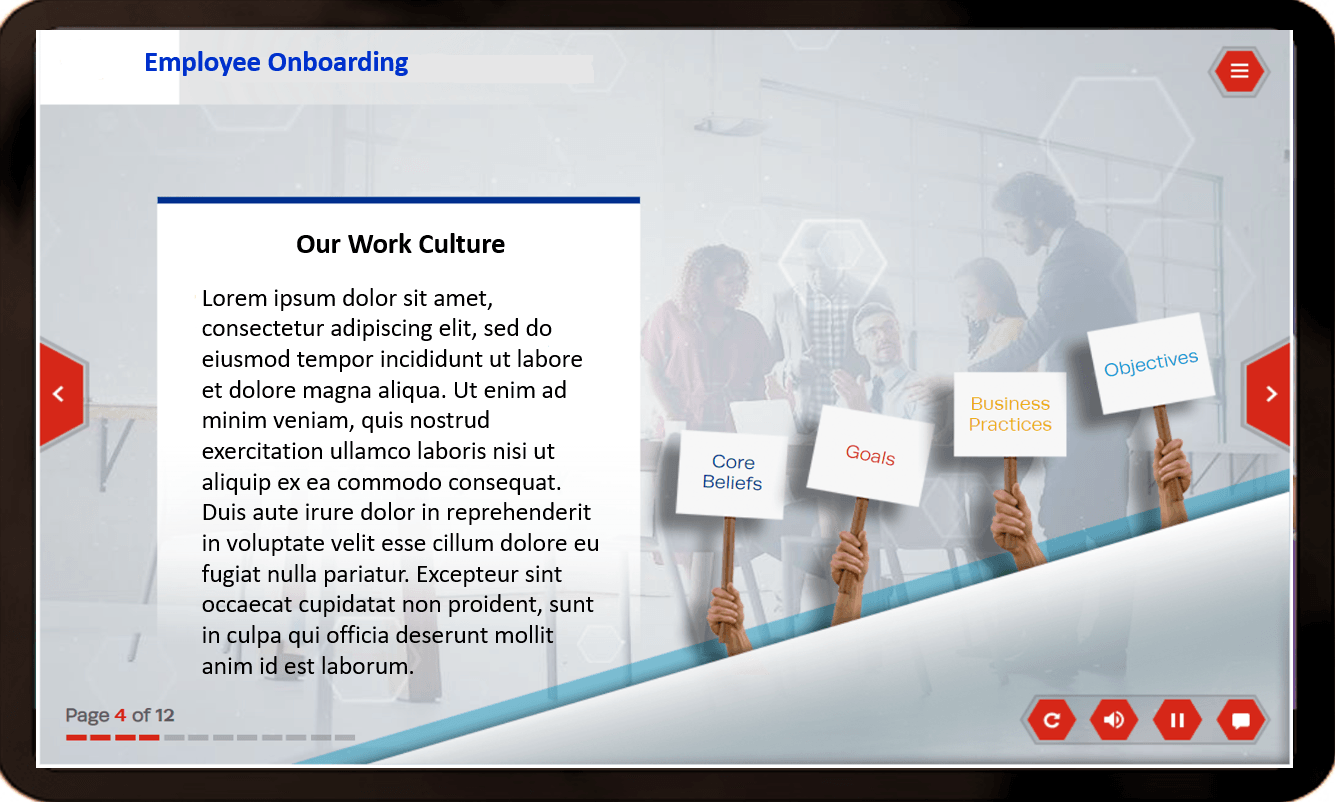 We developed the program using traditional methods like face-to-face teaching (with explanation, discussion, and dialogue), online microlearning, and video-based learning. We created the curriculum and outlined which parts of the program would stay in ILT and face-to-face sessions. For example, we included topics like understanding how to calculate the impact of claims in detail in ILT and face-to-face sessions. Theoretical topics were kept in online digital learning. The program was a great success among the new joiners. The overall duration of onboarding was reduced to just one week from the past five weeks. The feedback received from the management and the learners was very positive. They appreciated the unique blend of ILT and face-to-face interactions and online methods that we created.
Scenario 3: Use Blended Learning For Providing System Orientation Training
Here is another effective example of blended learning. This is a blended learning program designed to train customer service executives. The company uses an AI-based automated voice response system to assign customers to different customer service executives. The idea is to familiarise them with automated systems used as part of the process. It also helps to address any anxieties, doubts, and clarifications on the part of employees. System orientation training helps provide operational knowledge and the significant use of the system to the employees.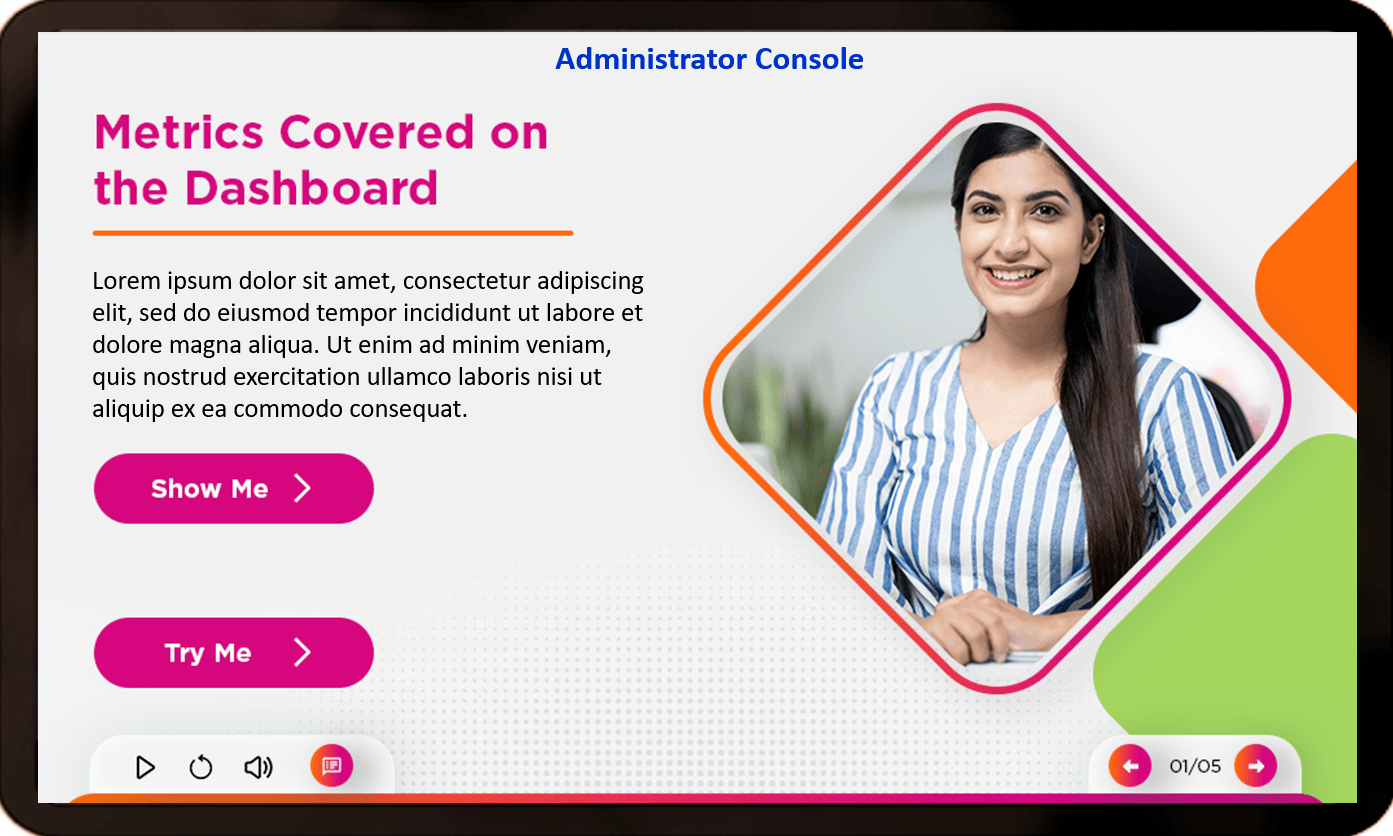 As part of the training, basic topics like terminologies, login management, how the dashboard looks, metrics covered on the dashboard, languages that the system supports, etc., are covered in mobile learning modules. Other topics like the administrator console, how the system assigns customers to different service executives, the formula used in assigning customers, etc., are explained by a facilitator in an ILT and a face-to-face setting via a live demo during the training. After the training, learners could try working on the process by clicking on "Try Me" and learning more about the process with the "Show Me" link on their mobile devices.
The learners appreciated the approach, and the training time was also significantly reduced. This example of blended learning makes it easy for the employees to learn from the mobile learning modules, ask any doubts about the process steps in the ILT and face-to-face interaction, and follow the steps when they work on the actual system.
Conclusion
Blended learning offers many advantages and enables your employees to learn new skills comfortably. Blended learning is suitable for providing training such as sales training, medical training, process training, safety training, employee onboarding, upskilling, and others.
At Tesseract Learning, our learning and visual architects are constantly innovating and reinventing their approaches to design, develop, and deliver effective L&D programs. KREDO, our learning platform, helps create and deliver effective learning experiences. Through our platform, you will have an effective impact on the learners, focusing on motivating them through an agile and blended learning methodology. We can deliver innovative blended learning programs based on your business needs with our learning design expertise. To know more about our services and how we can help you, contact me or leave a comment below.

Tesseract Learning Pvt Ltd
Tesseract Learning works with global organizations improve employee performance through spectrum of digital learning solutions. Solutions include eLearning, mobile learning, Microlearning, game based learning, AR/VR, Adaptive learning amongst others.