20 eLearning Trends To Leverage For Your Hybrid Workforce Training
The year 2020 was about virtual training evolution, while 2021 focused on better engaging and training virtual teams. The signs are clear; the focus in 2022 is on how to adopt effective training strategies for a hybrid workplace. But before we get started, let's look at the key learnings from 2021 and how training evolved and advanced in the last two years.
Looking Back: The Learnings From 2021 And How Training Evolved In The Last Two Years
Learning-focused organizations were faced with the challenge of rapidly providing their workforce with virtual training. In 2021, we saw a paradigm shift to remote work, with L&D teams using a blended learning approach to implement strategies to train and engage their remote employees.
The workplace dynamics continue to evolve from a 100% remote model into a hybrid on- and off-site working model.
How Has Training Advanced In The Last Two Years?
In line with the changing workplace dynamics, the role of L&D teams has evolved too. The changed hybrid work environment requires a strategic rethinking of L&D's contribution areas.
L&D professionals need to adopt strategies that make inclusivity and engagement a central pillar in the new work order. They need to focus on delivering greater employee experiences so that employees feel included and engaged. This implies that L&D strategies must begin with creating better employee experiences and then focus on both learner experiences as well as the learning experience.
Looking Ahead: What Are The Key Aspects To Consider When Building An L&D Strategy For 2022?
Training structures must also transform and support hybrid workforces as they evolve into a more decentralized model.
Here are some key aspects to consider when building an L&D strategy for the future:
Understanding and integrating learner needs
Driving autonomy among learners
Providing room for continuous learning
Integrating LIFOW (Learning In The Flow Of Work) resources
Maintaining connections and outreach
Driving collaborative learning
Planning on how to innovate and experiment within L&D
What Are The Focus Areas For L&D Planning In 2022?
It's imperative to stay focused on specific key areas when planning your 2022 L&D strategy. These must include aspects that demonstrate the value of the L&D team to the organization in building high-performance, fully engaged and inclusive hybrid workspaces.
Notable aspects to focus on are:
Transforming upskilling and reskilling approaches for the hybrid workplace at the pace the business demands
Designing effective learning and learner experiences
Integrating measures to plan L&D's transition from cost center to performance driver and value creator by aligning training metrics with organizational Key Performance Indicators (KPIs)
Adopting agile learning strategies including frequent iterations of training design and development
Driving learning culture transformation by building effective learning frameworks that support a culture of continuous and lifelong learning
Measuring and demonstrating the value and impact of training both in terms of fiscal impact as well as the impact on building a more inclusive, engaged, and high-performance hybrid workforce
With this background, here's my list of eLearning trends for 2022. These trends will help engage your remote learners and create a learning and performance ecosystem that can drive continuous learning and performance gain.
eLearning Trends In 2022
I have segregated and aligned the eLearning trends to the L&D charter and focus areas for 2022 in the following manner:
Section 1: In the spotlight—must-have trends to offer remote learning in the changed workplace
Learning for all: accessibility considerations in eLearning
Diversity, equity, and inclusion (DEI) focus
Mobile learning
Mobile apps for learning
Microlearning
Personalized learning
Virtual training: conversion of ILT to blended or fully online learning
Section 2: Trends that match modern learners' expectations and asks
LIFOW
Informal learning
Social learning
Curation and user-generated content
Self-directed learning
Section 3: Trends that help you deliver engaging, high-impact, and immersive learning experiences for the hybrid workforce
Gamification
Scenario-based learning and interactive story-based learning
Video-based learning (videos and interactive videos)
AR/VR and metaverse
Next-Gen learning strategies
Section 4: Trends that help you assess the impact of remote training and aid you in maximizing the ROI
Learner analytics
Learning Experience Platforms (LXPs)
Artificial Intelligence (AI) in learning
Section 1: In The Spotlight—Must-Have eLearning Trends To Offer Remote Learning In The Changed Workplace In 2022
Learning For All: Accessibility Considerations In eLearning
With an increased flexibility for employees to work remotely, we will see a more inclusive workforce in the years to come. There are high chances that each training group may include at least one learner with special needs. With accessible eLearning, you can attract, upskill, and retain talent in your organization and demonstrate care for all your employees.
In a digital sense, accessible content is designed and developed to allow people with special needs to find, understand, and navigate learning elements effortlessly.
This trend will certainly be a front-runner in 2022.
Diversity, Equity, And Inclusion (DEI) Focus
Successful organizations function with a diverse set of ideas, thoughts, and approaches. A physically, culturally, ethnically, racially, and temperamentally homogeneous workforce is highly unlikely to represent the diverse environment they operate in. This is especially true for hybrid workplaces:
Decision-makers (for example, managers or leaders) may not always hear, see, or communicate with rank and file employees.
Because remote workers typically don't interact (physically) with broader workforce colleagues, their biases are likely to remain ingrained.
DEI has a direct impact on organization-wide talent supply chains, from hiring decisions to offering fair promotions to making inclusive growth opportunities. Building systemic diversity and inclusivity in those decision-making processes is what consequentially drives business excellence and performance.
However, DEI doesn't just happen automatically because of inherent human biases occurring subconsciously in the workplace. It needs an organization-wide paradigm mindset change. Applying customized DEI training strategies is key to creating positive workplaces.
This trend must be a key aspect to integrate in your L&D strategy in 2022.
Mobile Learning
In the changed workplace dynamics, training delivery must cater to remote learners. This is why mobile learning is definitely a must-have today. Accelerated by the learners' need to learn in the moment and in the flow of work, this trend continues to be on top. It will be a central mode for online training delivery and it will supplement facilitated or Virtual Instructor-Led Training (VILT).
You can also use it for the entire spectrum of training needs, including formal training, instant/just-in-time learning aids, informal learning, self-directed learning, and social or collaborative learning.
This is a must-have trend and it will continue to see accelerated adoption in 2022.
Mobile Apps For Learning
Mobile apps for learning provide the flexibility to learn anywhere, anytime.
Their real impact can be felt when they are used to offer learning journeys—this includes formal training and, notably, resources that help learners exactly at the moment of need (just-in-time, on-the-job support). They can be updated effortlessly and deployed quickly, and you can easily push relevant notifications to the learners.
They can be used to offer both formal and informal learning. Microlearning, featuring a series of microlearning nuggets, and gamification techniques can also be used very effectively to offer gamified learning. These can be easily personalized by aligning the learning to the learner's role, region, proficiency, or interest.
With their power to personalize and offer learning journeys from a distance, mobile apps for learning should be absolutely invested in for 2022.
Microlearning
Microlearning has been the most talked-about training approach in the recent past, and it has moved to the center stage in the changed workplace dynamics. Microlearning is action-oriented, and each bite helps learners meet a specific outcome.
There are various challenges in the learning environment of a hybrid workforce. L&D teams can create bite-sized microlearning nuggets with learner-centric learning journeys personalized for every learner. Microlearning may be tailored to create an impact at various cognition levels. An example is, LIFOW which is on demand and addresses just-in-time needs.
This flexible nature of microlearning makes it a great choice for L&D teams to use for formal training; just-in-time job aids; learning aids to recap, reinforce, or challenge learners to assess the primary learning; and to support VILT programs (pre-workshop assets, during-workshop assets, and post-workshop connection). With the changed workplace dynamics and the need to offer short, focused remote learning (particularly in the flow of work), microlearning will continue to lead.
This trend is definitely a must-have for your virtual training delivery in 2022.
Personalized Learning
We are witnessing rapid changes in the way learners want to learn, particularly in the hybrid workplace dynamics. One of the measures that will get your learners' attention is personalized learning. It offers highly relevant, custom content that fits better in helping them accomplish their goals and career progression.
You can create a customized journey based on learners' current knowledge, interests, future needs, or simple cues like role/region. This offers them control over what they want to learn, how they want to learn it, and at the pace that works best for them. It enables L&D teams to align the learners with the business goals and upskill or reskill them far more effectively compared to generic trainings. It also boosts continuous and self-directed learning in the process.
If the learning journey is offered in a personalized manner that matches learners' career pathways, it will definitely impact your ROI positively.
Personalized learning—in conjunction with microlearning and delivered as a mobile app—is absolutely worth investing in in 2022.
Virtual Training: Conversion Of ILT To Blended Or Fully Online Learning
To match today's changed workplace dynamics, blended learning 2.0 offers the optimal combination of Virtual Instructor-Led Training (VILT) with self-paced online learning. This requires change management at many levels, including selecting the right delivery platform, managing remote learner expectations, and upskilling trainers to adapt to the new medium. You need to plan for this to sustain the momentum.
To achieve a successful transformation, focus on the outcome as the start point and then work on the medium (virtual training platforms and LMS/LXP platforms) and methods (crafting learning journeys contrary to discrete sessions). This will enable you to achieve the desired mandate of engaging remote learners and meeting or exceeding the expectations of the ILT sessions.
With benefits that include the flexibility to learn remotely, the capability to scale, the ease of personalization, as well as the acceptance of your multi-generational workforce support, this trend is a must-have for 2022.
Section 2: eLearning Trends In 2022 That Match Modern Learners' Expectations And Asks
LIFOW
Modern learners tend to multi-task and don't have the time to log on to an LMS to locate a course that may have the answer to their need or challenge. With work from home/hybrid workplace being the new normal, they want learning resources to be within their workflow on their smartphone) and packaged specifically to help them or address their needs.
On-demand learning rests outside the traditional structure of training courses and live classes. It is about information and contextual objects that employees can find, consume, and apply in the flow of work. It improves retention and application and provides employees with what's needed when needed. You can improve learning in the flow of work and step up the application of learning on the job by leveraging on-demand learning.
Integrating LIFOW is an absolute must-have in 2022 to help organizations improve employee performance over a distance.
Informal Learning
L&D teams are focused on delivering and creating great training, but most of the training budget is still spent on formal training.
However, employees are learning perpetually, and people have learned informally for millennia and to great effect. It is the fundamental way in which employees develop competency in their job roles and develop additional skills and abilities. Informal learning is everywhere. It is more accurately described as learning that exists on a continuum: one side represents formal learning and the other the informal.
Because informal learning happens irrespective of the efforts to support, ignore, or control it by L&D teams, businesses can build goals around informal learning and seek to build a learning ecosystem that facilitates it. Informal learning can be used to reinforce, augment, and support formal training solutions. Hence, L&D teams need to definitely use it to create a healthy learning ecosystem and corporate culture.
This trend will accelerate in 2022, as organizations leverage this to facilitate continuous learning for remote learners.
Social Learning
When we were younger, our main point of learning was from others. This continues to be a significant way in which we learn, even when we are working. Currently, the changed workplace dynamics are making it increasingly challenging for L&D teams to deliver effective learning support to remote learners. But thankfully, you can now apply social learning for your remote learning programs.
You can create networks of like-minded learners on social media platforms who support each other through common learning challenges.
Sometimes, learning occurs at a faster rate as a result of the ideas or advice generated through social interactions among groups or colleagues and peers.
Employees on social networks can also share peer-to-peer support, best practices, and tips and tricks directly amongst themselves, relieving the need for trainers to act as go-betweens.
Determining the impact of social learning can be tough, but it does work on several levels. You can use it as a great lever for change and continuous learning and help create communities of practice. In today's dispersed remote workforce, this can help employees not only stay connected but also learn together.
This is a must-adopt trend in 2022, and you can leverage it to connect with your remote learners easily and effectively!
Curation And User-Generated Content
Content curation is a great way to offer on-demand, relevant content to the hybrid workforce. Learners can access the information they can use at the moment of need. It provides a recommended—personalized—learning path that can be further customized by learners. It is a great way to encourage informal learning and, more significantly, self-directed learning in the workplace.
If you are just starting out with virtual training, you can curate content from your existing knowledge base as well as from the public domain. This turns out to be cost-effective and can also be used to support formal training. To keep the knowledge base current and relevant, you can also facilitate user contribution (user-generated content) over time.
Self-Directed Learning (SDL)
As more employees embrace remote work, the most effective learning paradigm is one where employees themselves take ownership of their learning needs and pursue them through self-directed learning opportunities. Learning resources from the organization's knowledge base or from external resources can be leveraged by learners to meet their specific learning goals. SDL can augment formal training and help learners move up from baseline proficiency to mastery.
SDL also helps drive continuous learning, particularly in today's remote workplace in which it's not always possible for corporate L&D teams to monitor and enforce "scheduled" learning. With information getting updated at a rapid pace, it can get extremely challenging for trainers to update curriculums, modify content, and retrain everyone in time to apply the new learning content.
Since this is not tracked, organizations are rather skeptical about using it. Nevertheless, the cost of investment (provide relevant, curated resources, rewards, or recognition for consuming them and contributing to the repository) is not high.
I believe this trend is worth investing in in 2022, and it will help you create a more engaged learner pool that is motivated and committed to this model of learning.
Section 3: eLearning Trends In 2022 That Help You Deliver Engaging, High-Impact, And Immersive Learning Experiences For The Hybrid Workforce
Gamification
Traditionally, because of the time and distance gaps among trainers, learners, and the content, eLearning has always had an "engagement challenge." With the broader evolution of hybrid workplaces, those challenges have expanded. Work from home (WFH) mandates have introduced more "learner disconnect" hurdles, adding to the engagement challenge.
In a hybrid workplace, where there are already plenty of non-work-related distractions in the environment, learners are more easily disengaged when presented with run-of-the-mill training courses. Therefore, more L&D professionals resort to game-based or gamified learning to drive engagement.
Various corporate training needs can be addressed with the help of gamification-based techniques. A well-crafted gamification strategy for serious learning (through VILT/blended/fully self-paced online training) will help you achieve the following:
A high engagement quotient
Better completion rates
Higher recall and retention
Swifter application of the acquired learning on the job
Improved proficiency (practice and advance to mastery)
Influence or trigger behavioral
With reducing costs, shorter time to design and deploy, and several use cases and success stories, this trend is worth integrating in 2022 to enhance the engagement of your VILT/blended trainings as well as your fully online trainings.
Scenario-Based Learning And Interactive Story-Based Learning
The key element to any eLearning program is learner engagement. Getting employees engaged in eLearning in the current remote workplace environment filled with distractions is often challenging.
Scenario-based learning is a highly immersive learning strategy that can be used across corporate trainings—notably compliance, soft skills, professional skills, product, and sales trainings. Learners can practice in a safe environment, understand the impact of their choices, and learn from their mistakes. It can also be used alone or paired with interactive story-based learning to create higher retention and recall, leading to a memorable and sticky learning experience.
Scenarios and stories can be leveraged to drive attitudinal change and sensitize learners on specific issues. You can also drive the desired action in learners through scenario-based learning. They can also be used to simplify a complex subject or to convert an abstract concept into something that is relatable and easy to assimilate for remote learners.
This trend is worth a serious look in 2022 to engage your remote learners and trigger change in thinking, attitude, or behavior.
Video-Based Learning (Videos And Interactive Videos)
During this pandemic, video consumption has been gaining traction, and L&D teams are seeking ways to tap videos effectively for training.
The versatility of videos allows them to be applied across the learning and performance improvement mandate that enables learning journeys from a distance:
To create a buzz or awareness and establish WIIFM (What's In It For Me)
To establish context or teach concepts
To deliver learning followed by practice, application, and summaries
To checkpoint learners' progress and understanding
To reinforce and offset the forgetting curve
The usage of videos for learning will continue its upward trend in 2022. Notably,
Microlearning videos and learning pathways ("read more"/"explore further") curated from public domain assets will seem to be on the rise.
There will also be an increase in the application of interactive videos that provide a high degree of engagement through learning interactions and assessments, resembling traditional eLearning courses. Interactive videos can be tracked from the LMS, unlike classic videos.
360-degree videos with interactivities overlaid on them produce a highly captivating watch and immersive learning experience.
This trend is also a must-have in 2022 in your training delivery in order to offer highly engaging and immersive learning experiences.
AR/VR And Metaverse
Immersive learning (with respect to virtual training) is training that's facilitated through virtual and artificially augmented environments and moves learners away from the basic PPTs, visuals, videos, and audios. Specific measures, like spaced repetition, can be used to effectively trigger behavioral change too.
The cost and lead time to develop these solutions can be reduced by using easy-to-implement solutions from players like Adobe and Trivantis as well as niche AR/VR platforms. Several use cases such as microlearning-based nuggets with AR/VR are also being increasingly used. With the benefits of lower costs and higher impact seen in the adoption of this solution, we will certainly see a further increase in its application.
The next level is Mixed Reality, now being interpreted as the metaverse.
The concept gained more popularity during the pandemic, as lockdowns pushed more and more people to share online spaces for longer hours. People will have the capability to connect the real with the virtual and vice versa. These experiences can mimic the settings where learners will not only learn better but also apply the knowledge learned through such training in "real" environments.
The successful development of the metaverse is expected to be driven by Augmented and Virtual Reality (AR/VR) gadgets, which act as the experiential layer. It will change the way learners/employees/employers collaborate and interact across digital and physical spaces in the hybrid workplace.
As these solutions become more affordable and can be offered to augment or supplement formal training in 2022, you will certainly see more traction in the future.
For example, you can merge gamification and microlearning and offer them as mobile learning or mobile apps for learning as shown here:
Gamified mobile apps for learning
Gamified microlearning.
Gamified Virtual Reality
Gamified interactive videos
You can apply infinite variants, including microlearning nuggets in the gamified learning journey that also showcase immersive learning techniques like Virtual Reality. On the other hand, you can make use of an entirely VR-driven learning path that is gamified.
If you haven't thought of Next-Gen learning strategies yet, do so in 2022!
Section 4: eLearning Trends In 2022 That Help You Assess The Impact Of Remote Training And Aid You In Maximizing The ROI
Learner Analytics
The need to analyze learning patterns and ascertain the impact of training (on learners and the business gain) in a large remote workforce is at an all-time high. Learner analytics is seen as an emerging solution to help you in this aspect.
It can offer valuable insights into learner behavior and validate what is working and what is not.
You can obtain actionable insights and enhance or change the current approach and align it better with the business goals. You can also improve learner motivation and engagement as well as what would facilitate a better application of learning with the cues received from the analytics.
This trend will go a long way in positively impacting the ROI on the training spend. AI techniques that LXPs and Next-Gen LMS platforms offer can also be used to mine the analytics and provide a more custom, relevant, and personalized learning.
This is one investment you need to plan for in 2022!
Learning Experience Platforms
We are witnessing a steady shift in the transition of traditional LMSs to LXPs on account of the significant value that LXPs offer:
They are fun, more engaging, and relevant for learners, helping them meet specific learning outcomes.
A highly personalized experience can be crafted by the learner through learning pathways.
Artificial Intelligence can be leveraged to understand learning patterns and make further recommendations. It also encourages exploration and self-directed learning.
They provide inclusive learning and curated content and facilitate user-generated content.
They boost social learning and provide the necessary recognition to active participants. They also feature assessments with badges and a certification.
There is a major churn in the LMS space, and there is a clear movement toward the adoption of LXPs that match the asks of the hybrid workforce better. This will accelerate further in 2022.
Artificial Intelligence In Learning
Earlier, I highlighted the use of AI in learner analytics. It will also be a trend to watch out for in the context of enhancing learning in 2022. While it has been talked about for quite some time, we are now going to see its practical value.
You can leverage it to offer highly custom learning pathways for learners. Based on their content consumption pattern, further recommendations can be made.
Similarly, the application of chatbots as virtual coaches is also on the rise. This provides a huge value add to engaging, connected, and personalized learning that today's remote workforce requires.
We will definitely see more AI for learning in 2022.
Parting Thoughts
As you firm up your plans for 2022 and begin recharting your training delivery to meet the mandate of the new normal of the hybrid workplace, there are many trends that drive learner engagement and performance that should be integrated into training.
I hope my article provides cues you can use to leverage the right trends to engage your remote learners and create a learning and performance ecosystem that can drive continuous learning and performance gain.
Meanwhile, if you have any specific queries, do contact me or leave a comment below.
Read More: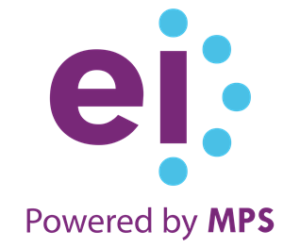 EI
EI is an emotionally intelligent learning experience design company that partners with customers in their Digital Transformation journey.
Originally published at www.eidesign.net.