Harness The Power Of AR For Remote Learning
ARTutor (ver3) is an Augmented Reality Educational Platform developed by the Advanced Educational Technologies and Mobile Applications (AETMA) Research Lab of the Computing Science Department of the International Hellenic University. It consists of an online web application and a mobile application. The mobile application gives you the ability to unlock the augmented reality books that were created in the web application and explore the subject matter firsthand.
Top Reasons Why Augmented Reality Is The Future Of Distance Education
Users have the ability to add digital content to traditional educational books and other texts, which assists both teachers and students' independent studies. Here are just a few of the benefits of using ARTutor to bring text to life:
Boost learner engagement and emotional connectivity
Equip teachers with limited IT skills the tools they need to to develop AR books and create highly immersive educational activities and experiences
Improve learner comprehension and knowledge retention
Remove accessibility roadblocks by implementing a single mobile application with enhanced digital content. Learners with mobility issues or special needs can even use haptic or voice commands in order to assist them (available in ver 2, under development in ver 3)
Promote independent, self paced distance learning. For example, voice-based interaction with a virtual tutor facilitates rapid information retrieval with the integration of Artificial Intelligence services (available in ver 2, under development in ver 3)
Empowers remote learners by giving them the opportunity to act as content creators in the education environment
AR For Remote Learning: The ARTutor Advantage
Thanks to its simplicity, ARTutor can be used by any educator, regardless of their tech know-how or level of programming skills. It can be applied in any domain, from mathematics and history to the arts and philosophy. Another standout benefit is that this versatile platform supports all levels of education, whether it's at the Primary, Secondary or University level.
The ARTutor platform is available for download, free of charge, via Google Play and the IOS App Store. The main aim is to help educators and students develop technology enhanced educational material and improve educational performances and experiences on a global scale. It embraces the UNESCO initiative "Education for All", in its effort to break down the socioeconomic or cultural barriers which prevent access to high-end educational technologies and to tech-enhanced learning, as a whole.
You can take a tour of the mobile application, if you'd like to learn more about the practical perks and real-world use cases. There's also a demo of the user guide for those who'd like to dive into the ARTutor3 authorware environment.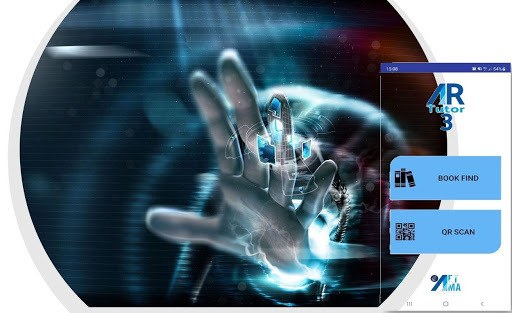 How To Experience ARTutor For Yourself
Ready to try AR? Follow these steps:
Download the ARTutor 3 application from the website
Scan the QR code below (via the ARTutor 3 application) to download the Augmented Version of the IMT Press Release
Scan the image in the IMT SCHOLARSHIP PRESS RELEASE via the ARTutor 3 app and enjoy the Augmentation!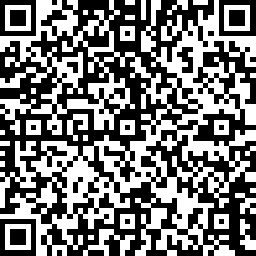 Scholarship Opportunity
Last, but not least, IMT is offering one scholarship for a member of eLearning Industry's global community. Read the press release to learn how you can apply and for more details about IMT's Immersive Technologies Program.