Tips For Creating eLearning Courses With Zero Budget
In this article, you'll learn the kinds of content you can use for your online training, how to create it, and what tools might help you—and yes, how to do all this and not spend a penny. Let's begin.
Online Courses
Online courses are the basis of eLearning. Whatever learning content you need to share, it will mostly be materials that you will add to eCourses. To create an eCourse, you first need to find an eLearning authoring tool—software for creating eLearning—that works best for you. To do this, you should understand what result you want to get, what features you need to use, and compare your options.
In general, there are two types of free eLearning authoring tools: out-of-the-box and custom (open-source) software. Open-source software is a great option for advanced users. It enables you to add new features and edit the tool itself. But not everyone can handle this.
If you're not tech-savvy, out-of-the-box tools might suit you better. Sure, free online course software has limitations but some of it offers enough features to build a solid training module. For example, they let you combine texts and multimedia objects on slides and create quizzes to check knowledge.
If you want to know how many students passed your quiz, how much material has been studied, etc., you should look for an authoring tool that enables you to publish courses in a SCORM format. This way, you'll be able to upload your courses to an LMS and generate reports to track learners' progress.
Here are some of the best authoring tools that'll help you create online courses for free: iSpring Free, Udutu, IsEazy, Adapt, and CourseLab.
Video Tutorials
In some cases, you might need to show your employees how to use software, record your presentation, etc. This is where video tutorials come in. There are free video tutorial software solutions that can help you record your computer screen, your voice and system sounds, webcam, or both screen and webcam simultaneously. A ready-made video can be uploaded to YouTube and Vimeo, embedded in your presentation, or downloaded to your computer to allow you to send it to your learners later on.
Unfortunately, one of the main disadvantages of free tutorial builders is video quality. You're unlikely to find a tool that will let you save your video in a quality higher than 720p. And 720p itself is pretty rare. It is sufficient, however, for creating simple video lessons.
As with online course builders, to choose the right software, you should first understand what type of video you want to get as output: a screen recording, a presenter video, a picture-in-picture video, and so on. Determine the goals of your video, the features you need to accomplish it, and compare appropriate tools.
Here are some of the best video tutorial software for you to choose from: Free Cam, Open Broadcaster, Webinaria, CamStudio, and Icecream Screen Recorder.
Podcasts
Podcasting is rarely associated with eLearning. That's strange because podcasts do the same thing that any other form of eLearning accomplishes—provide new knowledge—and are extremely popular nowadays; there are 68 million listeners per week in America alone.
Implementing podcasts in your corporate training or academic learning will make your approach learner-oriented, as it will show your learners that you respect their time and interests. Students or employees can listen to your podcasts on their way to work, school, university, supermarket—anywhere. You will benefit too. Creating a podcast may take less time than making a video or a presentation. And you can get free podcast software easily.
Podcasting software is also easy to use. You can record your voice, merge audio tracks, add musical interludes, special sounds, anything you can think of.
If you're up to implementing podcasts in your eLearning, here are some of the best free podcast software: Audacity, Garage Band, Power Sound Editor, WavePad, and Studio One.
Curated Content
So far, we've been talking about content creation, but there's another way to enrich your eLearning: content curation. Unlike the first method, here you don't need to create anything. Your task is to find existing content that will be useful for your course.
This method has its pros and cons. Content curation may reduce your curriculum development time, make your course more interesting, and enhance the value of your eLearning overall. But at the same time, you should be careful not to provide misleading information, and you might have to customize curated content to make a better fit for your learners; this, in turn, will require expertise on your part.
In order to curate content, you should:
Define your goals
What is it you want to achieve with your eLearning? What results do you expect to get from your employees or students?
Identify learning constraints
Let's say you have managers who are willing to learn but just don't have a lot of spare time. This means the content you curate shouldn't take much of the learners' time, otherwise, it won't be effective and can even be ignored.
Find the resources
You are to explore the vast space of the internet to discover the most useful bits of information for your learners. It could include educational websites, video tutorials, blogs, podcasts, social media posts, and more. Still, don't forget that you might have an invaluable resource right in front of you; use your organization's internal databases and some of the local resources of your city, country, and region, depending on the topic of your eCourse.
Try to use different types of material to keep your learners engaged, but please don't attempt to capture everything you can. Your goal is to provide the most useful and effective information for your audience, not to develop another Wikipedia.
Learner-Generated Content
Isn't it great when the work is being done by others? Imagine your learners gaining new knowledge and skills from each other, exchanging their ideas and experience, useful resources, teaching insights, etc. All of this is possible if you add learner-generated content to your course.
There are several ways to implement learner-generated content in your eLearning:
Blogs
If you're reading this, then you already see how effective and popular blogs are. You can post articles every week or two, and ask learners to share their opinion in the comment section. The most active learners can even write an article to express their point of view on a topic and become regular authors later on.
Regular online discussions
Try providing your learners with topics for weekly or monthly discussions. They can be held on forums or via Zoom, Skype, etc., as video conferences. It's important to give learners a guideline on how to respect an opposing viewpoint and keep the discussion productive. Blog articles may start or result in a discussion, which increases the effectiveness of both channels.
YouTube channel
If you create a YouTube channel for your company or educational organization, you will have another way for your employees or students to express themselves. They could shoot short videos about your product or relevant topics. The comment section may be a good place for a dialogue, where people can share their tips, views, and insights.
Social media
You can create a group on social media where learners can chat, read newsfeeds, comment on posts, offer topics for discussion, and more.
If you create such a system of different resources, you might get a unique social learning culture growing over time, which will generate new knowledge.
Content Delivery
Well, now you know how to gain content for your eLearning. But how will you deliver it? Of course, video tutorials can be uploaded to YouTube and other social media, and you may have a website for your eLearning blog. Still, you might want to create a knowledge base located in a single place, to give your learners an opportunity to use it whenever they need, to be able to see how many learners have studied your materials, and track their results.
If you do, you'll need a learning management system (LMS). Luckily, there are many free LMSs that you can use even with a zero budget. An LMS can help you manage your courses, assign learners for courses, receive statistics and analytics on students' progress and the effectiveness of your eLearning overall, and much more.
An LMS can be either corporate or educational. They have some differences in functionality, so you should consider the type of organization you have in order to choose the right LMS for your needs.
Also, you might want to determine your must-have features and establish the number of learners you're planning to have. Some free LMSs allow a limited number of users, so if you know that you'll go over this limit, you should be looking for different software.
Here are some of the best free LMSs (all of them have paid plans too): GoSkills, Moodle, Sakai, and ILIAS.
To Sum Up
As you can see, eLearning creation is a complex process that involves different kinds of content, software, and factors that influence its effectiveness. And doing this with zero budget makes it even more complicated. Still, it's possible to create eLearning even without any investment.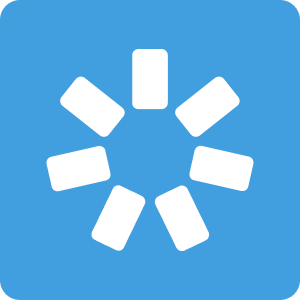 iSpring Free
A 100% free eLearning authoring software.