Stepping Up Our Game
This pandemic is slowly becoming a regular daily challenge. We feel that the members of our amazing community have realized that this situation, no matter how harsh it may seem, is something that they have under control. This is how L&D professionals continue their daily fight and support each other during Week 3 of Spotlight: Coronavirus Lockdown.
Mary debuts this week with the first of two articles on how COVID-19 is moving formal schooling online. Her first article focuses on education in the United States and the digital divide. Mary Burns works across the globe as an online instructor, curriculum development specialist, Instructional Designer, evaluator, and researcher on effective eLearning programs for teachers and students.
According to George, digital transformation is not an option. It is a necessity since COVID-19 has changed the way business is conducted daily, in every possible way. George Elfond is the CEO of Rallyware, a technology company that reinvents corporate training by connecting company-specific learning activities with operational and performance data with the help of proprietary machine learning algorithms.
Remote working is a new area for many. This has attracted various cybercriminals who try to take advantage of the situation. David shares some insights into the vectors of cybercrime targeting remote workers, and the ways to prevent these raids. David Balaban is a computer security researcher with over 15 years of experience in malware analysis and antivirus software evaluation.
With COVID-19 forcing more and more training online, Tami explains how L&D departments are inundated with urgent requests for training. Trying to meet these demands with what might seem to be suddenly inadequate resources, it is difficult to maintain a high-quality output. This article will help you balance quality and urgency. Tami Zacharias is a digital learning manager and leadership development associate with the international charity Operation Mobilisation (OM). She loves developing and empowering others through training.
In the second installment of Patti's series on learning modalities, she describes the importance of content and social interactions using asynchronous (self-paced) and synchronous (live learning) tools. Her article offers an evidence-informed analysis of the main benefits and limitations of asynchronous and synchronous eLearning for better blending. Patti Shank Ph.D. is listed as one of the top 10 most influential people in eLearning internationally. She has written numerous books and her articles are found all over the internet.
Did You Enjoy The Spotlight: Coronavirus Lockdown—Week 3 Digest?
This sums up the articles of Spotlight: Coronavirus Lockdown—Week 3. Each week we will be selecting the submissions that stand out and we will be making them part of Spotlight. If you would like to write for Spotlight and need an article suggestion, please contact our editorial team at [email protected]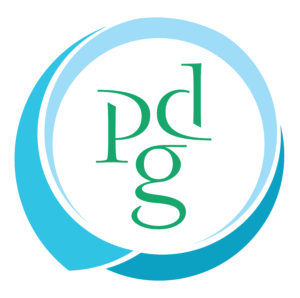 Performance Development Group
We make people better at making their business better.