Anticipating The Next Day
The fight goes on but the amazing members of our community remain strong. The articles of Week 4 of Spotlight: Coronavirus Lockdown focus on the next day after the pandemic and on how L&D professionals from all aspects of the niche can prepare themselves and their organizations for the new status quo.
Major changes to our day-to-day have been brought on by the current global health crisis, the COVID-19 outbreak. The current global health crisis has halted a lot of classroom training. Danielle believes that there is no need to sacrifice learning, as virtual/remote training is here to save the day. Danielle Wallace is the chief learning strategist at Beyond the Sky Custom Learning. She formerly was the marketing leader of Procter & Gamble and PepsiCo, where she learned strategic marketing principles that she now applies to Learning and Development techniques to create learning that sticks.
COVID-19 isn't a usual disruption. It is a pandemic that will have long-term repercussions on institutions and businesses if it is not handled cautiously and strategically. Isha offers various tips and resources that can help move to online learning in the wake of COVID-19. Isha Sood is a seasoned marketer with over 10 years of experience spanning content marketing, advertising, and communications. She writes about varied topics concerning digital learning as a way to share her experiences and thoughts with the learning community.
Ajay suggests that, even though this moment in world history will be common for everyone, you must ask how your professional story, or history, will turn out. How will you demonstrate learning value in the new world when this is over? What many don't truly appreciate, he points out, is that every person in the world shares this rare, but unfortunate, experience.  Ajay Pangarkar is an award-winning workplace author (The Trainer's Balanced Scorecard), performance strategist, and President of CentralKnowledge. Start a "workplace revolution."
Strategically partnering personal growth with professional development is a solution for the unengaged and disengaged U.S. work population. During the COVID-remote-workplace situation, Stefanie believes that we have the opportunity to rethink effective professional development and add well-being and self-awareness tools. Stefanie Skupin is the owner and course leader at The Leaders Work since 2019. She is passionate about living her best life and connecting leading professionals with their excellence through inquiries into their stressful and limiting beliefs.
What should L&D do to help support their people throughout the coronavirus crisis? Some are making knee-jerk reactions. Others are doing nothing. In this article, Sean looks at what L&D can do right now to think through how they should respond to the challenge and add value at this uncertain time. Sean McPheat is a best-selling author and has been featured on CNN, BBC, ITV, and Forbes and has over 400 different media credits to his name. He's the CEO of the 5-time award-winning MTD Training Group and is also the founder of Skillshub.
All of us in the L&D domain know that most clients consider compliance training as ticking some boxes and getting it over with. This situation, Amit argues, is going to take a lot more than that, and he explains why organizations should alter their approach to compliance training. If the need to wash hands, stay at home, and keep social distance was explained to us in a game that educates and also tests our understanding and preparedness in a fun way, he wonders, would we beat the virus sooner?  Amit Garg helps create and deliver custom learning solutions that meet an organization's business needs.
Did You Enjoy The Spotlight: Coronavirus Lockdown—Week 4 Digest?
This sums up the articles of Spotlight: Coronavirus Lockdown—Week 4. Each week we will be selecting the submissions that stand out and we will be making them part of Spotlight. If you would like to write for Spotlight and need an article suggestion, please contact our editorial team at [email protected]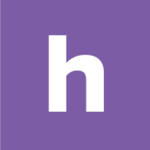 Homebase
Make work easier. Running a small business has never been harder. Homebase helps with free tools to track time and manage your team.