Meet The Largest Community Of Instructional Designers And eLearning Professionals
The Instructional Design and eLearning Professionals' Group is the largest online group of professionals involved in the eLearning industry in LinkedIn. eLearning Industry is supported by the Instructional Design and eLearning Professionals' Group and is designed to:
help Instructional Designers and eLearning professionals to find an eLearning project or a temporary basis job
share the knowledge via post, tweets, ppp, etc,
to build a safe online community of professionals involved in the eLearning industry
The Instructional Design and eLearning professionals' Group is a thriving community of
Senior Instructional Designers and eLearning Professionals,
Managers,
Director,
CXO and
Business Owners
The eLearning Industry contains eLearning Jobs, eLearning articles on how to use the best eLearning tools, Marketing Services for your eLearning Events and Press Releases, Instructional Design, reviews of the latest eLearning industry research, and advice direct from the world's eLearning experts.
More than 500,000 eLearning professionals read eLearning Industry each month. Become an Author and publish your eLearning Articles in the eLearning Industry, we want you to share your eLearning knowledge and experience with other eLearning savvy people.
How about getting to know each other and get ''connected'' to the instructional Design & E-Learning Professionals' Group? Connect with us in LinkedIn and find the best collection of eLearning articles, eLearning concepts, eLearning software, and eLearning resources on a daily basis based on the Top eLearning Authors. We are proud to have some of the Top-Notch eLearning Professionals in the eLearning field sharing their knowledge, wisdom, experience and inspiration.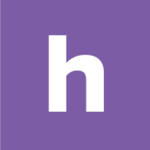 Homebase
Make work easier. Running a small business has never been harder. Homebase helps with free tools to track time and manage your team.